The production of Samsung note 7 has been permanently stopped
The production of Samsung note 7 has been permanently stopped
The production of Samsung note 7 has been permanently stopped
The production of Samsung note 7 has been permanently stopped. A South Africa technology company of Samsung has announced that they have stopped the production of  advance smart phone Samsung Galaxy Note 7 on emergency basis. They have took this decision after the complaints of their customers. This phone is not safe and it catches fire.Before this announcement of the company that they are closing the production of this advance galaxy note 7 smart phone they have said that they are making  its sale low. We have recently make changes in it by analyzing and coming over its quality control we have made changes in it from a last few days.But intending and by giving priority to the customers opinion we have come to this decision that we are going to stop its production. After this announcement it is being expected that the company will provide new phones as a change or return them their amount from which they have purchased it.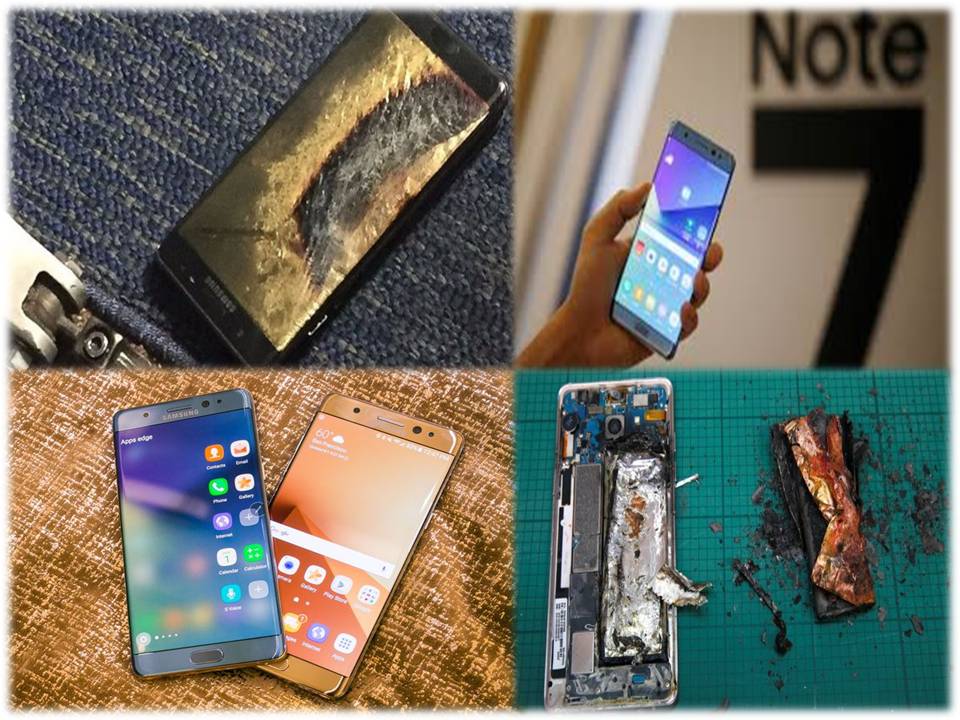 The company is investigating the fact that the phones that will be given to the customers as a change of the first ones now how it is possible that these phones are also getting heat up and catching fire at once. This is a very alarming situation for the company. Before this the phones that was given to the customers as a change of earlier ones was also getting heat up and their batteries are catching fire. There are many incidents came to the sight of its battery getting blast.A person has changed the phone before it. His complaint was this that his room was full of smoke due to this phone blast. This incident happened during charging process.Before it it can happened in a flight of America.
According to the company customers happiness is their first priority and they will ask the telephone companies and shops to stop its sale or its change. The customers which are using this the company has asked them to stop using it and switched off at once on emergency basis.  A competition is going on in companies to reduce the size of batteries and other features due to which these type of batteries getting short circuit and getting blast after heating up is happening in the world. Its purpose was to compete with Apple I phone 7 which was introduced some time ago in the market.  At first Advance Galaxy Samsung Note 7  was very much liked and praised but after these problems of batteries and others a lot of damage has been received by this phone. It's reputation has received a lot of damage due to these problems. The shares of Samsung has crashed and Apple has get benefit from it.  According to analysts and specialist this will not only damage the reputation but also damages the brand. And decreases its other products sale. American authorities have also said to the people not to use this Samsung changed version.
For more technology news visit moonlightforall.com
Tagged:
note 7
permanently
production
Samsung
stopped