A machine ready to convert moisture of air to the drinking clean water
A machine ready to convert moisture of air to the drinking clean water
A machine ready to convert moisture of air to the drinking clean water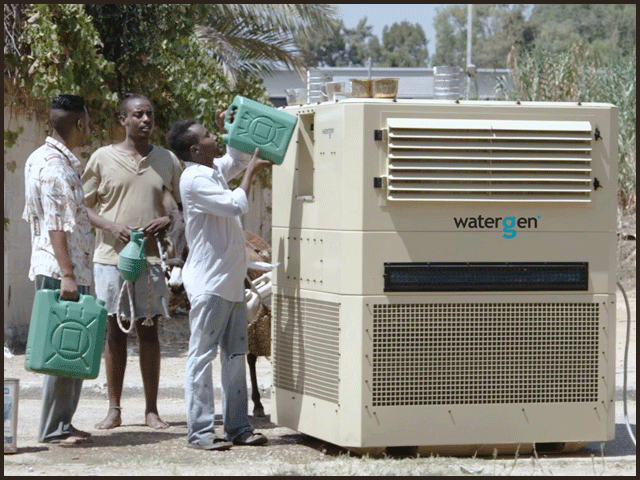 A machine ready to convert moisture of air to the drinking clean water. Israel Company has this type of machine which after cooling the moisture in air converts into drinking clean water. This water gen name company prepared machine which is based on  real science base.This process is called condensation. It is being teached at school levels. The water is boiled and changes into vapours which is gas. After cooling the water vapours they convert into water. And in result the bubbles of water will be appear in the cool water glass. These are present in reality in form of moisture of air in illusion. This machine works on this principle in real.
The system exists in it have a capability to stretch the surrounding air towards itself. It makes it cool to that extent where these water vapours converts into water and then clean water will be saved in this machine. From where it can be taken out according to the necessity of the persons or a no of people. In far away areas this machine can be run with the help of solar energy system. This machine is best for these areas which becomes dry round the year but the moisture in air sustains to a greater limit.
The areas where it has to be present should be Latini, America, South ,South east Asia and Africa other countries are included. Latest it is being experimented at Mumbai, Shanghai and Mexico. It's different design in different physical shapes are available. It can produce up to 15 liter (4 gallon) water. After sighting the present situation of Electricity prices this "Water Gen" machine can produce water with 10 cent per gallon means with 10 rupees can  produce 3.7 liters water ratio.
For more latest technology news visit moonlightforall.com 
Tagged:
air
Clean
convert
drinking
Machine
moisture
ready
water