Tasty Italian Salad
Tasty Italian Salad. this salad is an Italian salad much popular in the world and also very much popular in Pakistan. Salad are light weight and low calories food . It is good for diet conscious people. In this post i told you recipe of Italian salad.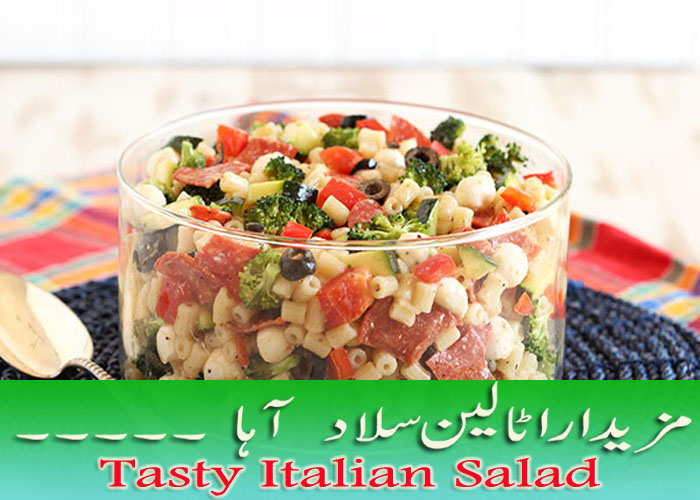 Ingredients : 
Boiled macaroni
Capsicum  2 cup (cutted)
Green onion chopped
Carrot  2 piece chopped
Egg 2 boiled
Cream 2 to 3 Tbps
Lemon juice 1 Tps
Mayonnaise 5 Tbps
Olive oil 1 Tps
Cauliflower crushed
Salt as per choice
White pepper
Procedure:
Take a bowl and put macaroni , capsicum , onion , cauliflower and carrot in it and mix them. For dressing take another bowl add cream lemon juice mayonnaise  olive oil salt and white pepper in it and mix them .Now add this dressing into the vegetable and macaroni bowl and mix them . Tasty Italian salad is ready cool it   Now it is ready to serve.
Get more recipe
Tagged:
Italian
recepies
Salad