Part of land appeared as ocean water leaves its place in America
Part of land appeared as ocean water leaves its place in America
Part of land appeared as ocean water leaves its place in America.  Land appeared as ocean water leaves its place in America. On one side marine tornado Irma spread devastation on a larger scale in Florida. Many people become its victim in this area. But a very strange thing happened specially in this area of world when waters of the ocean leaves its original place and dry part of land appeared and replaced it. This scene was quite strange. This strange thing happened in the Caribbean Island. The ocean in Bahamas become dry at once and the layer of the ocean appeared in shape of a pavement. An area of ocean become dry at once in Bahamas area and in one of the scenes the Island is looking like cliff.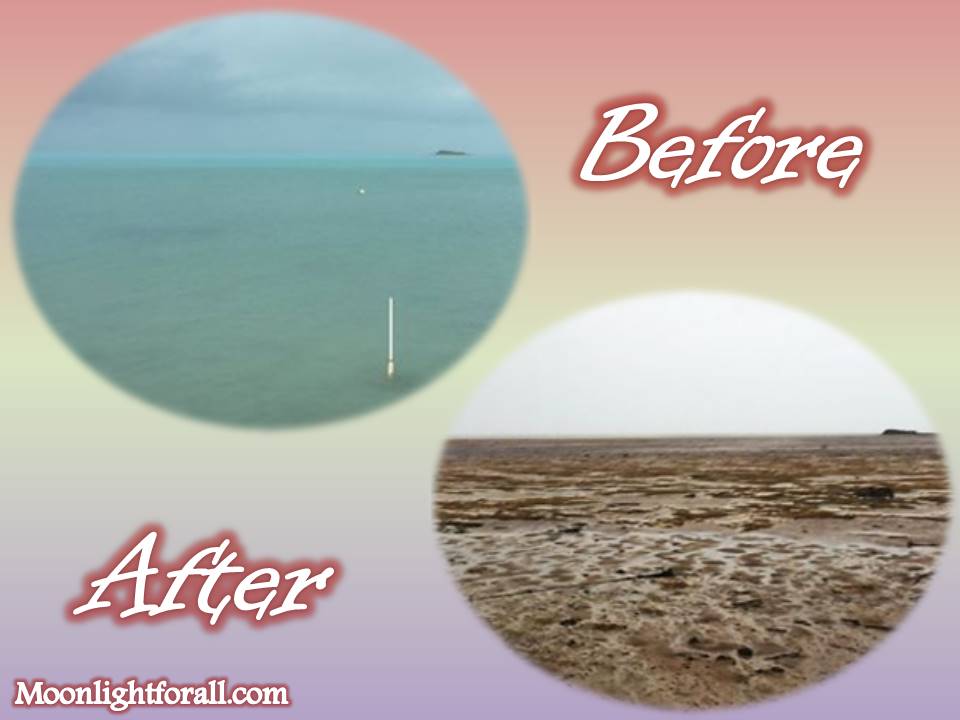 Due to the high intensity of the tornado the waters here flew away. And that part of the ocean is looking like dry land. Therefore,the oceans came to its normal position after the tornado left. According to the people there the water of the ocean is missing after the tornado. This is very strange scenes of nature. The pressure of the winds in this area is very low. The low density part of the winds dragged the winds towards itself very fastly. In result winds blow at a very speed in the near by areas.If the tornado become highly intense then it dragged ocean waters as well as winds towards itself. These type of scenes of nature appears one or two times in decades. The wind pressure is usually low when a tornado shapes up in the ocean.
Mysterious Scenes of Nature
This coastal area now looks like a normal part of land and it felt as if there were no waters present here from the beginning of the time.This type of scenes of nature are usually very mysterious and wonderful. This tornado is being called devastating and worst tornado of the American history.
For more latest entertainment news visit moonlightforall.com
Tagged:
America
entertainment
fun