A comfortable house looks like an owl Free residence
A comfortable house looks like an owl Free residence.
A comfortable house looks like an owl Free residence.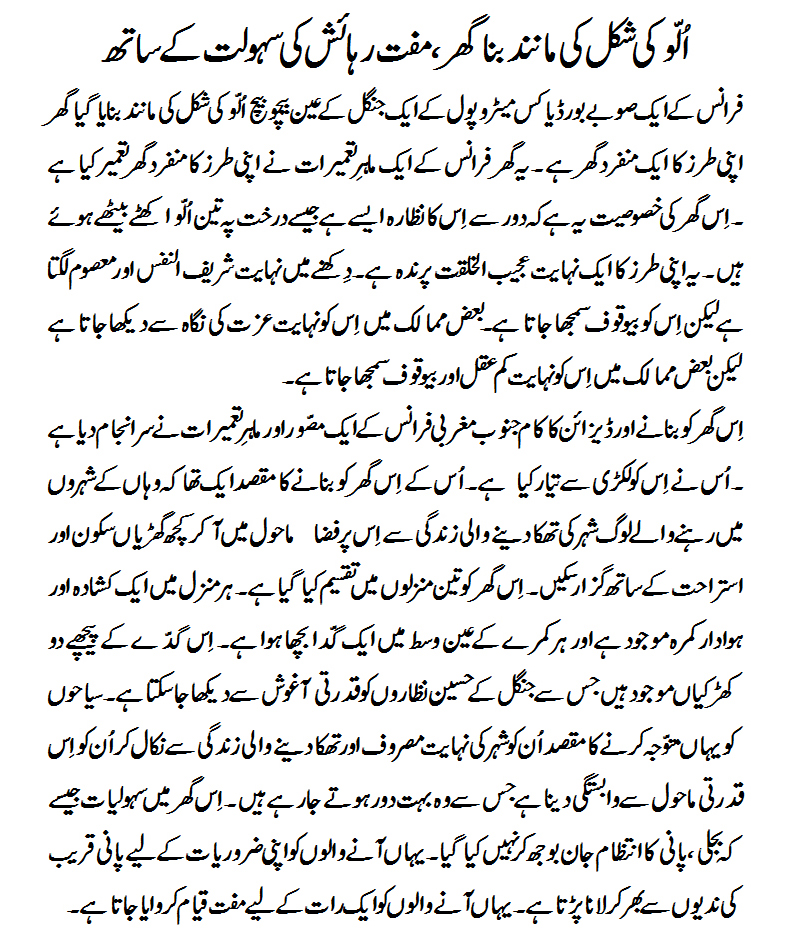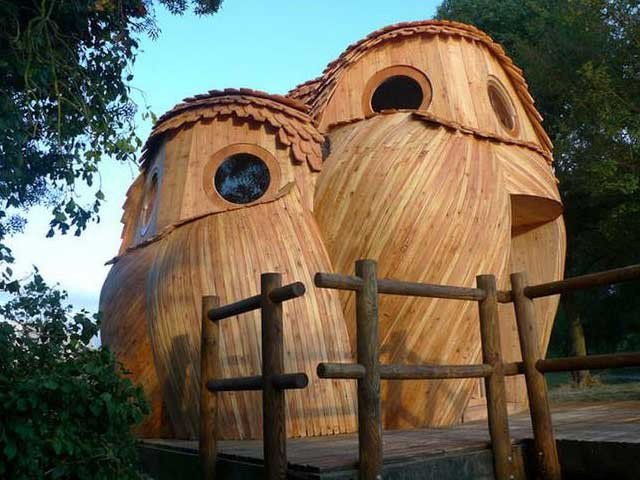 One of France architecture has made a house looks like a shape of an owl in the center of trees in a forest. This house not only looks like an owl but also very comfortable. One interesting thing about this house is that residence is totally free for one night here. It means that the residence is completely free here. The thought about this bird in different countries or we can say that people of East and West think differently about this. The thinking of East people about this bird is very negative and considered it as ominousness and foolish. And opposing it the others Western thinking is quite amazing about it. The western people think that this bird is quite intelligent and understanding. People of west see this bird with gratitude. And the evidence comes from this house when anyone see it. From far it looks like as if three giant owl's are sitting together on a tree. An architecture and artist broot de frago has designed this house. The expenses of this house is being bear by an organization there. The purpose behind this is to attract people towards this house. So,that people can come here and enjoy the naturally beauty quite closely and feel comfortable and come here to leave the noise of the cities. As it is a great step towards the uncomfortable humanity. You can say this house is a restaurant exact in the middle of the forest. Its every building consist of three stories and every story consist of one well ventilated and large room and in the center of the room one sofa type soft facility is available for the convenience of the visitors. Two windows are present exactly behind this to catch the beautiful scenes of the forests from here. A special thing about this house is the unavailability of gas, light and water. These three things are disappeared unintentionally. The tourist come in this house have to take there water from the closest stream for their necessities. And at night one candle is allowed to lighten up here. If you want to get enjoyment of this chance and want to look the beauty of nature from the cradle of nature visit this place in France known as Les Guetteurs.
For more informative. strange and interesting articles visit moonlightforall.com
Tagged:
house
interesting
owl like