Muharram Wallpapers
Muharram is the first month of the Islamic calendar. Muharram has special importance in the hearts of not only Muslims but also people from every other religion. As we read Islamic history, we come to know the biggest battles of Islam. Among these battles, the battle of Karbala has special significance.
Muharram Poetry Wallpapers
The 9th and 10th day of Muharram has special respect among Muslims due to the shadat of Hazrat Imam Hussain (R.A). Hazrat Husayn ibn Ali ibn Abi Talib (R.A) was the son of Hazrat Ali ibn Abi Talib (R.A) and Hazrat Muhammad's PBUH daughter Hazrat Fatimah (R.A). He was a grandson of the Islamic prophet Hazrat Muhammad PBUH and brother of Hazrat Imam Hassan (R.A) Every person in the world respects Hazrat Imam Hussain for his bravery and humanity.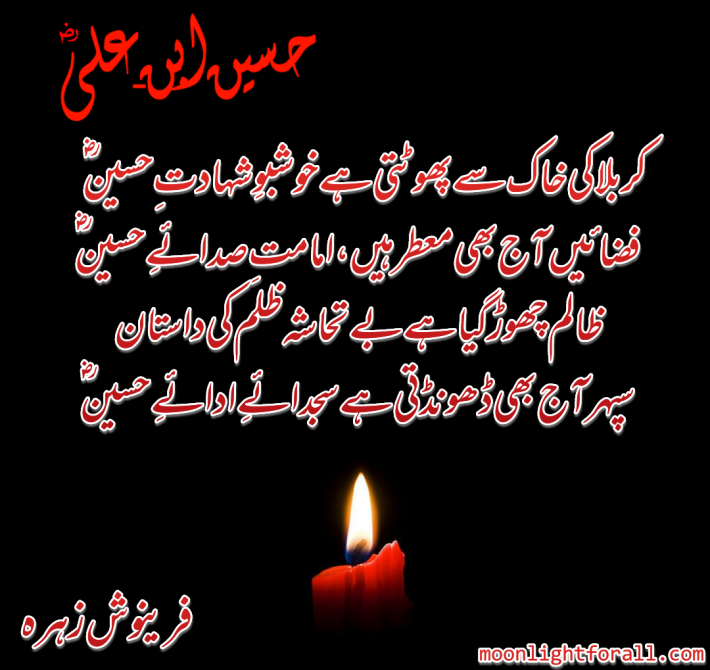 Moonlight for all provides you the best Hadees Nabvi Wallpapers, best Kalmay wallpapers beautiful prayers (dua) Islamic quotes (Aqwal of Hazrat Ali R.A, Hazrat Abu Bakr Siddique R.A, Hazrat Umar R.A, Hazrat Usman R.A), and also other quotes of Sufi saints. we can give you beautiful Saying of Hazrat Ali R.A wallpapers, Saying of Hazrat Ali R.A HD wallpapers, Sayings of Hazrat Ali R.A in Urdu and English, Saying of Hazrat Ali R.A in picture format, Saying of Hazrat Ali R.A in written format, Sayings of Hazrat Ali R.A on labor, beautiful Sayings of Hazrat Ali R.A for Facebook.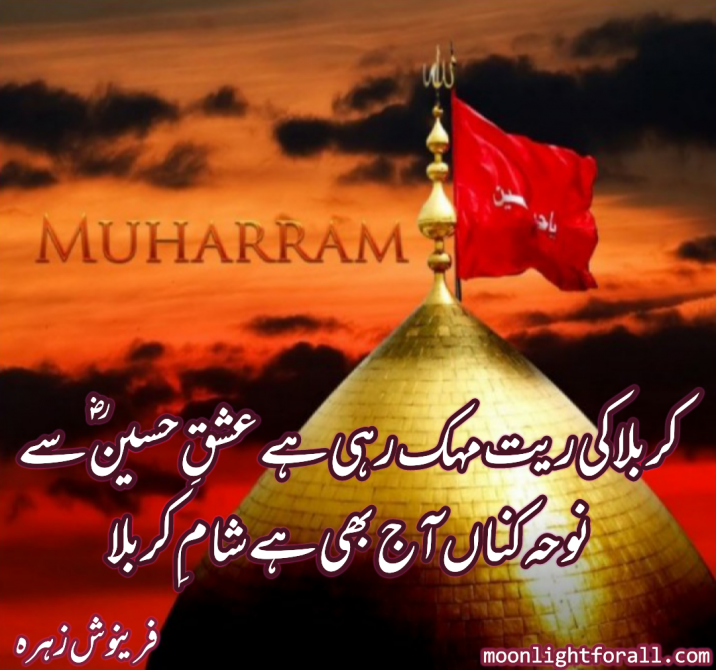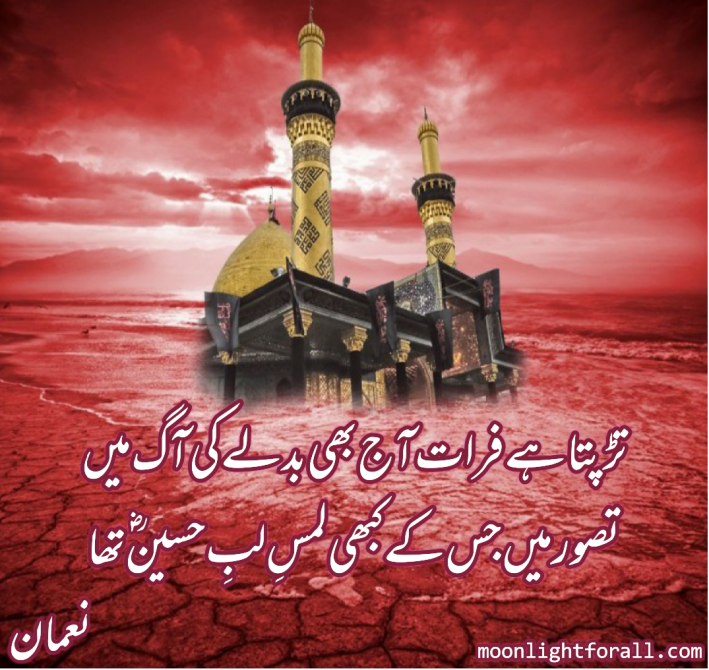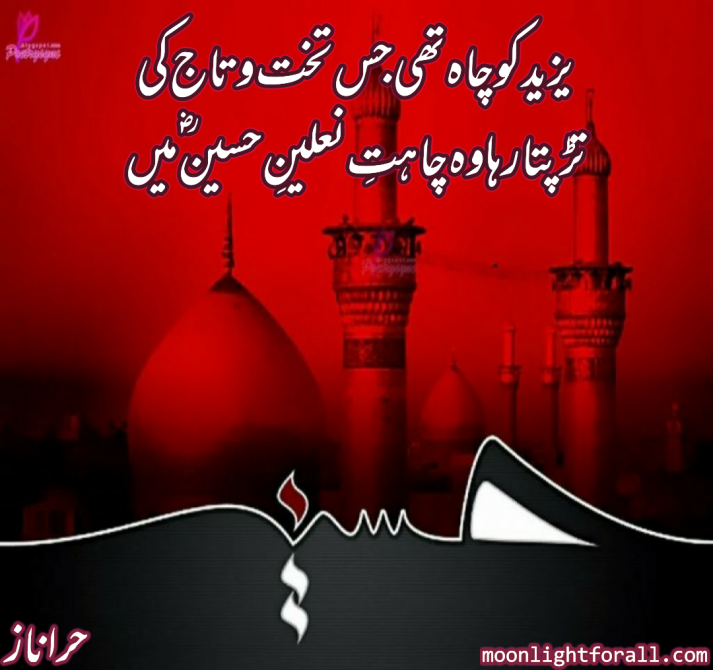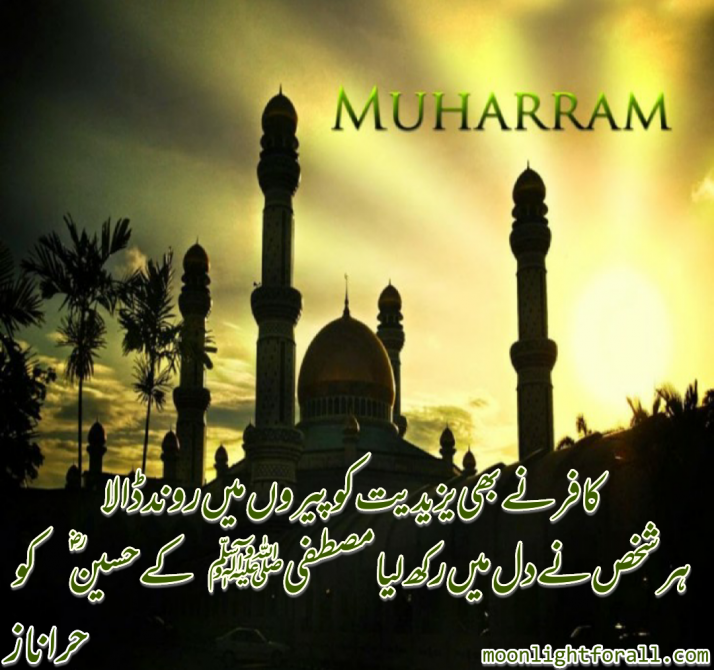 Here are some Muharram-related poetry wallpapers by new poets. Download them and post them on your Instagram, Facebook, Google Plus, and WhatsApp. Here you get awesome Muharram Wallpapers, Muharram status, 10 Muharram quotes, Muharram 2020, New Muharram status 2020, Muharram dpz, Muharram poetry, Muharram status download, imam Hussain status download, Hussain status Hindi, Karbala status, Muharram status in English, imam Hussain ki Shaan main Shayari in Hindi, and Muharram pics.
Tagged:
islamic poetry
Muharram
Muharram poetry
poetry
wallpapers