Manqabat e Imam Hussain
Manqabat e Imam Hussain. The 9th and 10th Muharram is the day which remembers the Death of Son of Hazrat Ali R.A and Hazrat Fatima R.A, Hazrat Hassan R.A and Hazrat Zainab R.A brother and the grandson of ALLAH beloved last Prophet Hazrat MUHAMMAD Peace Be Upon Him, "Hazrat Hussain R.A" at the place of karbala during a war in the year 61 Hijri. Every person from every sect or from Every religion loves Hazrat Hussain R.A from the core of their heart and deeply feel for him.The Hindus and Christians wrote poetry on him in his love. One of the poet of Hindus Rajinder Kumar said
Is Qadar Roya Main Sun Kar Dastan e Qarbala
Main To Hindu Hi Raha Ankahain Hussaini Ho Gain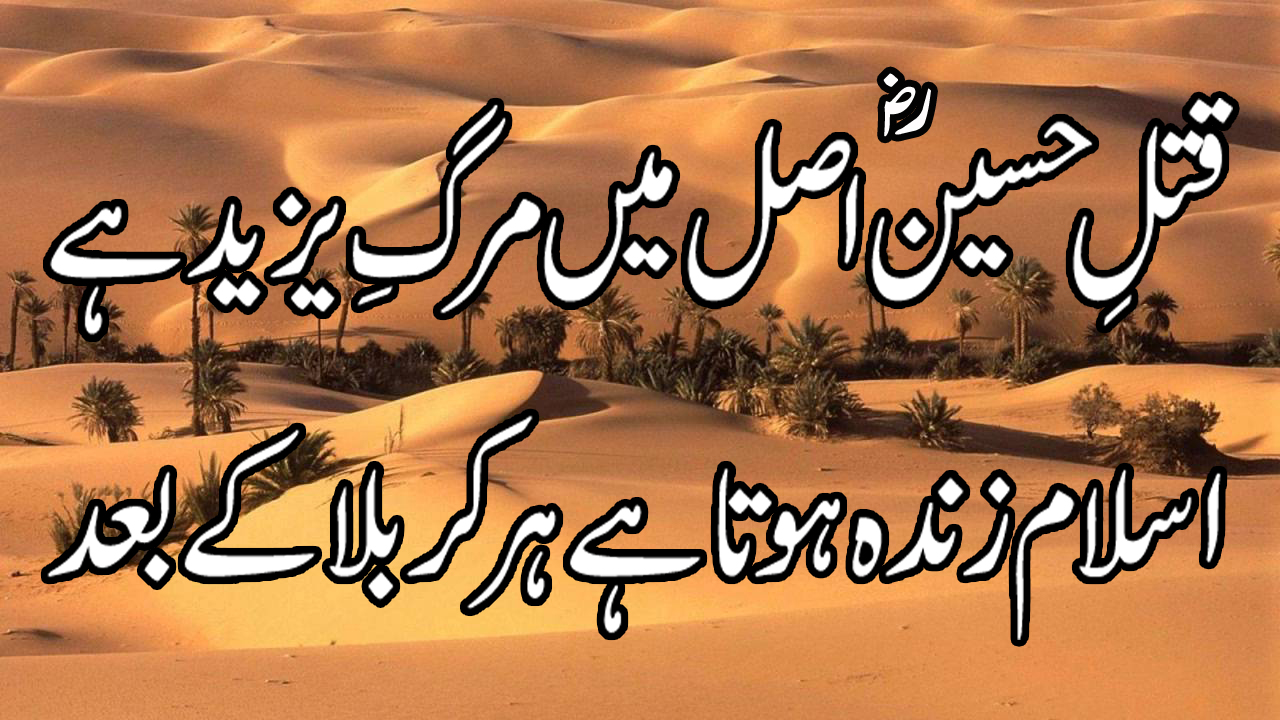 Qatal e Hussain asal main marge yazid hai
Islam zinda hota hai har Qarbala ke bad
It's all for you, you must like it. Send latest Islamic/Muharram poetry Urdu. moonlightforall.com provides you the Islamic/Muharram poetry wallpapers in picture format, best Islamic/Muharram poetry wallpapers, HD poetry wallpapers, poetry of different poets,  best poetry wallpapers. They send these pictures and show their love to Hazrat Hussain R.A you can share these pictures on your Facebook and twitter and on other social medias. You can also send these pictures to your friends and family. These Islamic/Muharram pictures/wallpapers are for the Ashura and Muharram 9th and 10th day.
Hussain Tum Nahi Rahe Tumhara Ghar Nahi Raha
Magar Tumhare Bad Zalimon Ka Dar Nahi Raha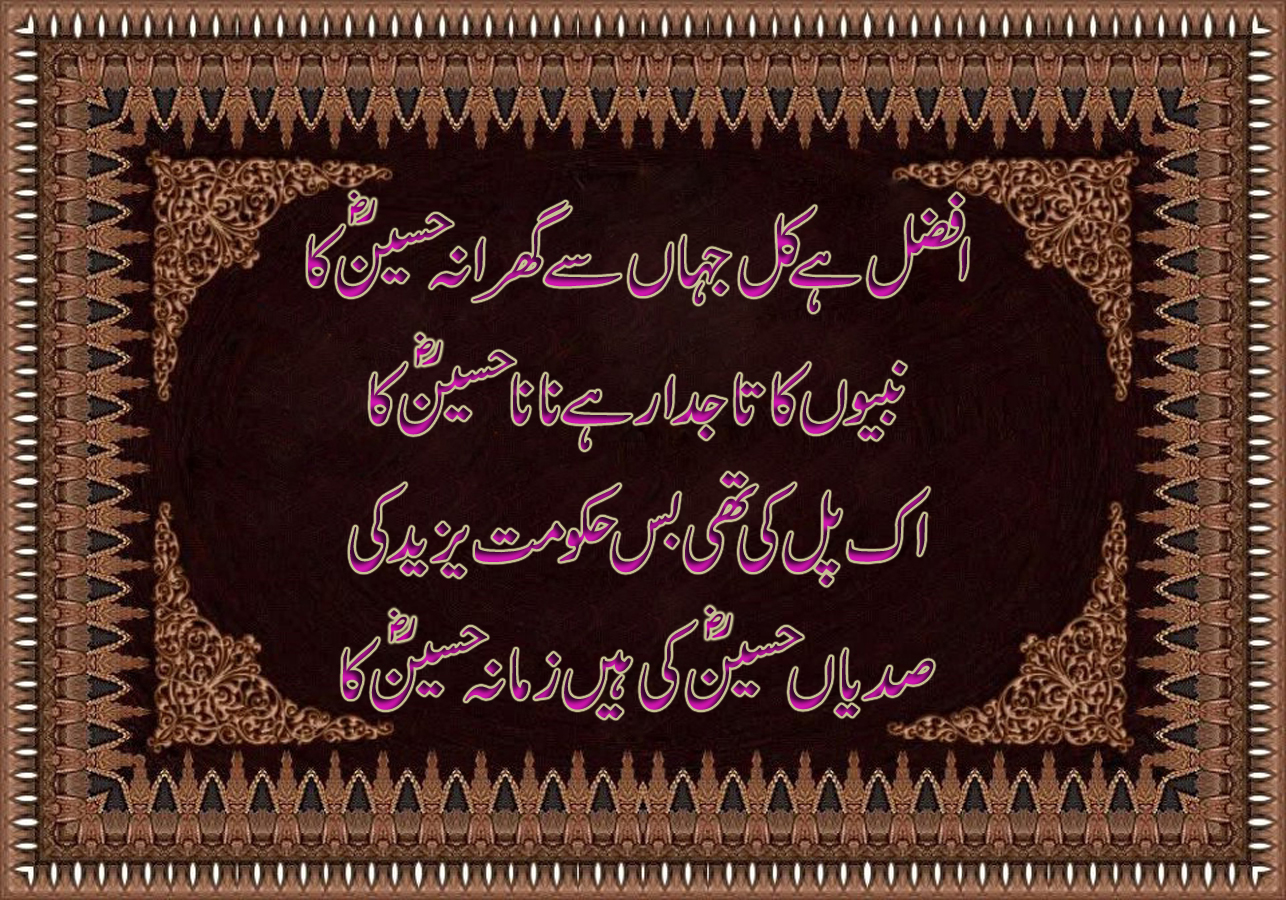 Afzal hai kul jahan se gharana Hussain ka
Nabion ka tajdar hai nana Hussain ka
Ik pal ki thi bas hakomat yazid ki
Sadiyan Hussain ki hain zamana Hussain ka
Nazar ka noor, Dill ka chain kehte hain
Nabi bhi apni ibadat ka zain kehte hain
Joo apni jan ganwa de hifazat e haq main
Usse to Dill ki lugat main Hussain kehte hain
moonlightforall.com not only provides you the Islamic/Muharram poetry wallpaper but also national poetry wallpaper, sad poetry wallpaper .love poetry wallpaper, English poetry wallpaper. We provide you the best love poetry wallpaper that you would like. we give you the best thing which you want from internet. The love poetry wallpaper we give you are the best.
for more Poetry about Hazrat Hussain and Quotes of Hazrat Hussain visit moonlightforall.com
Tagged:
Hazrat Hussain
Manqabat-e-Hussain
poetry