How to Glow your Skin Naturally at Home
How to Glow your Skin Naturally at Home
How to Glow your Skin Naturally at Home . Skin is the main and prominent part of your body .Care of skin is very necessary . Glowing skin always attract others attention and increase the confidence of a person . Women are more concerned about skin  .they use different ways at home to make their skin attractive and beautiful . So here is a home remedy for skin glowing . orange is the main fruit in winter  everyone eat it and dump the peel of orange   into dustbin because they thought it useless but for their kind information  its not useless    but these help in increasing glow of our skin. this fruit has so many natural benefits  so don't dump these peel and use it in the way we tell you and increase beauty of your skin.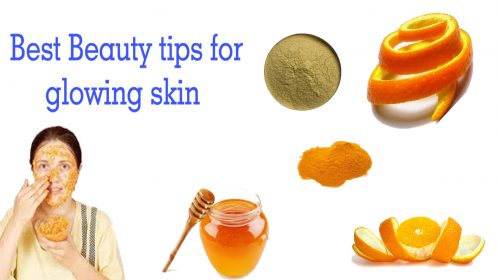 orange has  many natural ingredients because of this reason it is  very useful  Orange has Vitamin C in it and it make our immunity system better .It is also best for heartburn.and orange also contain large amount of fibers and also keep teeth healthy . There are many uses of its peel its most important benefits are for skin .How peel of orange is used for skin beauty its process is as follows :
Brightning Mask :
For making this mask ingredients are as follows
powder of orange peel : 1 teaspoon
Turmeric powder :  1/2 teaspoon
Honey : 1 teaspoon
Make the paste of all ingredients listed above and use this paste on your face for 10 minutes . After that wash your face with  warm water .
Anti Black heads Mask : 
blackhead mask is also made with the help of orange cort its procedure is as follows :
Powder of orange peel :  1  tablespoon
powder of Multani mud : 1 tablespoon
rose water :as per required or 4 to 5 drops
Womens with oily skin have pimples on their face these women should use this mask for removing pimples.Use this paste on your skin and when it dried wash your face with light warm water.Use this paste 2 to 3 times for complete removal of pimples from your face.
Anti ten Face Mask
If your face burns with heat of sun and color of your skin is changed then don't worry  orange peel  mask is very useful  for making your skin normal the mask used for this type of skin ingredients are as follows :
powder of orange peel : 2 teaspoon
Barley powder :  1 teaspoon
Baking Soda : 1 teaspoon
Mix all ingredients in water and make a paste of it and use it on your face  and after sometime wash your face with water
Precautions While Using Face Mask
When use all these face mask follow some precautionary measures
In all the procedures listed above use the orange peel quantity in same proportion that is shown in procedure .Increase or decrease in quantity have adverse effects for your skin
Before using face mask clip your hairs tightly so that they are away from your face
During using these mask don't laugh and talk because there is a risk of cracks on your face  if you laugh while mask is on your face.
Remember baking soda is used in face mask not baking powder.
Tagged:
Glow
home
Naturally
skin