Best tips for dry damaged hair
Best tips for dry damaged hair
Best tips for dry damaged hair. Good and beautiful hair are weakness of every women . Beautiful shiny and silky hair make your personality more attractive . So every  women tried to make their hair beautiful and use different ways for this purpose . Women are searching internet for different tips and ways for making their hair beautiful . Today I tell you a best tip for dry damaged hair and give you best possible ways to get rid of damaged hair . We use different oil on our hair and these oil have their own benefits for hair . But coconut oil is best for your dry damaged hair .
Whether it is summer  or winter coconut oil is  good for damaged hair & dandruff removal . Some ways of using coconut oil are given below that make your hair beautiful and shiny . Use these ways for good hair .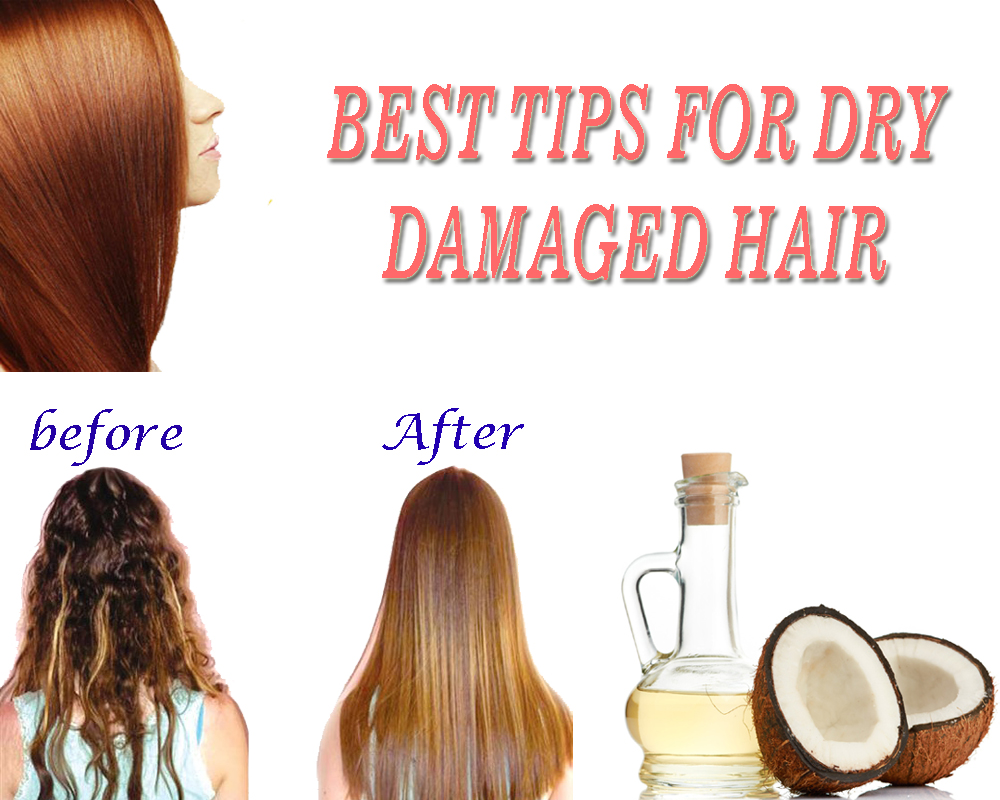 Take coconut oil and lukewarm it . Moisturise your hair with lukewarm water .While moisturizing your hair be careful that water doesn't fall from your hair.If you have short hair only one tablespoon coconut oil is required and for long hair  use two tablespoon oil and for extra long hair use four tablespoon oil and put it in your hair . Massage hair with fingertips till whole oil is absorbed in hair roots . For good result massage hair with coconut oil for three minutes .
After that take a shower cap or any other cloth on hair for 20 to 30 minutes or whole night . For these 30 minutes save hair from water and air . After time is over wash hair with any type of shampoo . shampoo  should be free from sulphate and conditioner .
For dandruff removal  first wash hair take coconut oil and mix one of these oil like tea tree oil , thyme ,  lavender or wintergreen oil five drops . These oil removes fungus from skin under hair . Massage hair and full head  with this mixture and cover it with shower cap or any cloth and left it for 20 to 30 minutes .After 20 to 30 minutes remove cap and wash hair with simple shampoo.
For damaged hair take one teaspoon coconut oil and mix one cup water and boil it till it is fully mixed in water . If your hair are short take half teaspoon oil . Now massage hair with this lukewarm oil .After that comb your hair so that this mixture is fully absorb in your hair tips . Cover it with shower cap and leave it for whole night and in morning wash it with a conditioner shampoo . Your hair will be long and healthy by applying such mixture . These tips are helpful for hair shine . You can also study Tips for loss of hair best home remedies .
Tagged:
beauty tips
hair tips
Tips