HD Quol Of Hazrat Ali
HD Quol Of Hazrat Ali. Hazrat Ali was an important Sahabi and he was the son-in-law and also also the cousin of Holy Prophet MUHAMMAD Peace Be Upon Him as he was the son of Prophet's Uncle Abu Talib and he was the only person born in Kabba in Mecca. He married Hazrat Fatimah the Daughter of MUHAMMAD Peace Be Upon Him. we give you Islamic wallpapers HD,  Islamic wallpapers for I phone, Islamic wallpapers with quotes,  Islamic wallpapers for Facebook and Islamic wallpapers 2016. We Provide you the Qol e Hazrat Ali Urdu in picture format and you can also download them by Best Quotes of Hazrat Ali free download.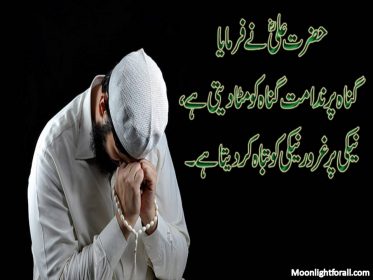 hazrat Ali R.A nay farmaya
"gunah par ndamt gunah koo mta deti hai, neki par garor neki koo tabah kar deta hai"
you can send these Best Quotes of Hazrat Ali to your friends and family and you can also share these Beautiful Quotes of Hazrat Ali on your Facebook and Twitter and on other social medias. We also give you opportunity to read online Quran, and also listen to it.We also give you information about different Islamic mosques.You can also see Islamic videos on our website like 99 beautiful names of ALLAH and 99 beautiful names of Prophet Mohammad PBUH,names of Quran 30 paras.You get wonderful Islamic things on our website. This site is only for you.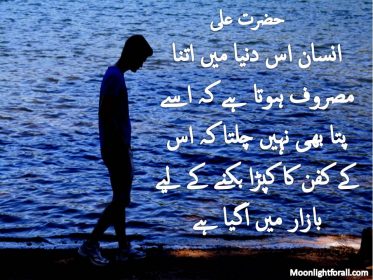 Hazrat Ali R.Anay farmaya
"insaan iss dunia main itna masroof hota hai keh isse pta bhi nahi chalta keh iss ke kafan ka kapra bikne ke lie bazar main achuka hai."
Hazrat Ali Sayings For more islamic quotes visit Moonlightforall.com. Moonlightforall provides you the best hadees nabwi walllpapers, best kalmay wallpapers , beautiful prayers (dua) islamic quotes (aqwal of hazrat Ali R.A, hazrat Abu bakr sadique R.A, hazrat UmarR.A, hazrat usman R.A) and also others quotes of sufi saints. These are here for you because you want these things and we provide you the best thing.
for more qole Ali R.A visit moonightforall.com
Tagged:
ali
islamic
qoll
wallpapers