Fried Keema Delicious and Tasty Pakistani Recipe
Fried Keema Delicious and Tasty Pakistani Recipe
Fried Keema Delicious and Tasty Pakistani Recipe . Fried keema recipe is very much popular and traditional dish of pakistan and India and almost all over the word it is liked by people . Fried keema recipe is very simple but very delicious recipe . It contain simple  ingredient but very unique and delicious in taste .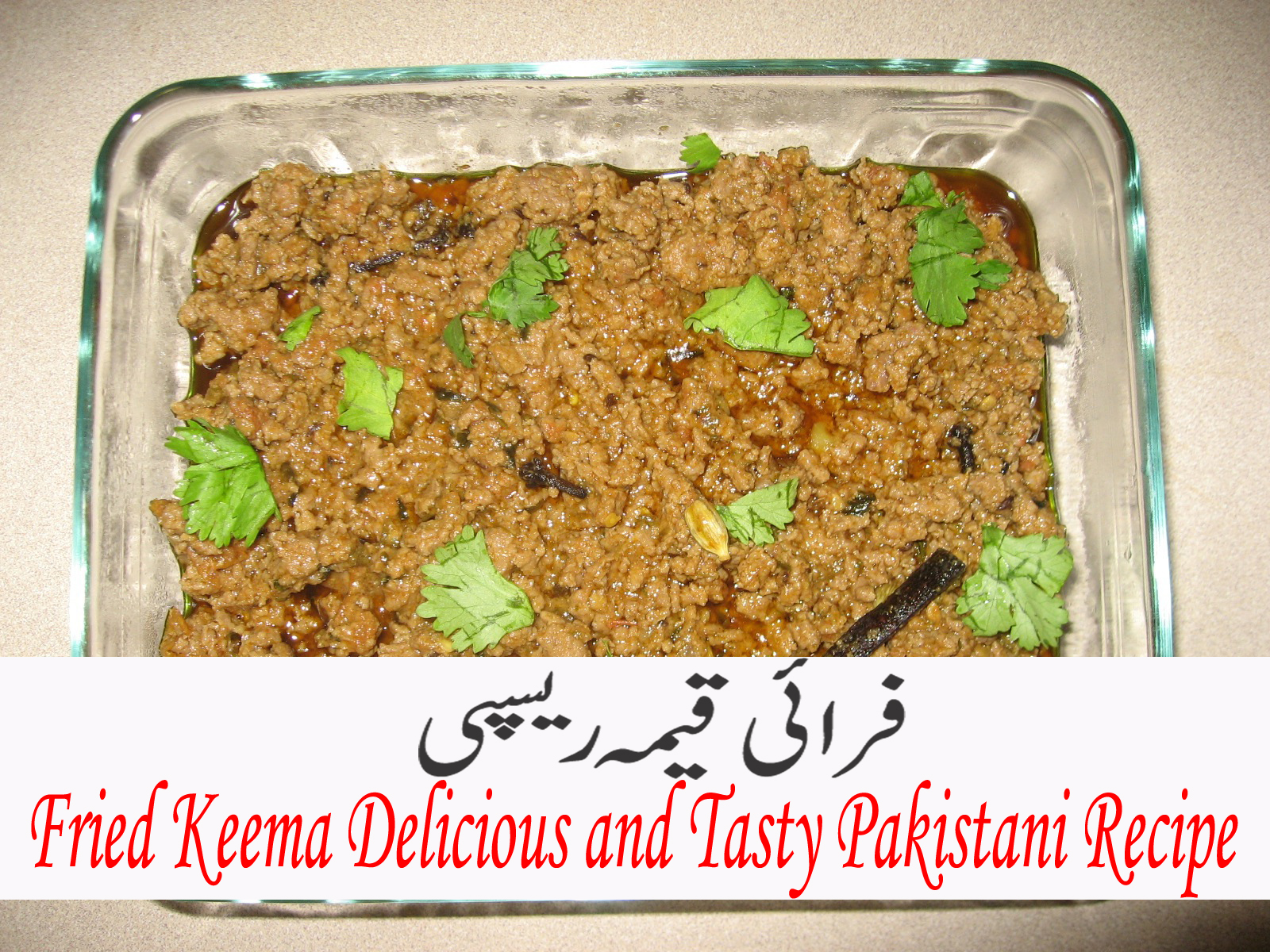 Ingredient :
Beef , mutton meat
Tomatoes 3
1 chopped onion
Salt as per taste
Garam masala powder 1 tsp
Turmeric powder 1/2 tsp
Dry coriander (crushed and grounded)1 tbsp
White cumin seeds 1 tbsp
Red chillies powder  1 and 1/2 tsp
Ginger garlic paste 1 and 1/2 tsp
Oil 1/2 cup
Ginger flakes per taste
Green chillies and green coriander as per taste
Procedure:
Take a pan put oil in it and heat it up a little . Add chopped onion and fry it till it is light brown after that add ginger garlic paste and again fry it . Add meat or minced keema in it . Then add salt red chilli powder chopped tomatoes and turmeric powder and fry fry it well . After that add crushed fried cumin seed and dry coriander in it and cook well . Then add water and cover it and let it cook till its water dried . After that add garam masala masala powder mix it and add ginger flakes for garnish it and also green chillies . Now fried keema is ready serve it with tandoori roti or chapati. Get more Pakistani recipe.
Tagged:
pakistani dishes
pakistani recipes
recipes