Earning money online from youtube
Earning money online from youtube
Earning money online from youtube .Youtube world's largest video sharing website . People surfing web are very much familiar with this name . It is an American organization . You can upload all type of videos on this site .You can also make channel of your own on this site . Most of content is uploaded by individual persons . Making money online from youtube is not an easy way but it is not so difficult . It is one of the most popular way of earning money online .In today's post I will tell you how to earn money from youtube channel and get handsome amount at your home .
In Pakistan many social media celebrities and media companies also uploaded and share their videos and  make money from youtube . People make their channels upload videos and earn by youtube monetization  when their videos are watched by viewers . Step by Step I will tell you how you can earn money from youtube .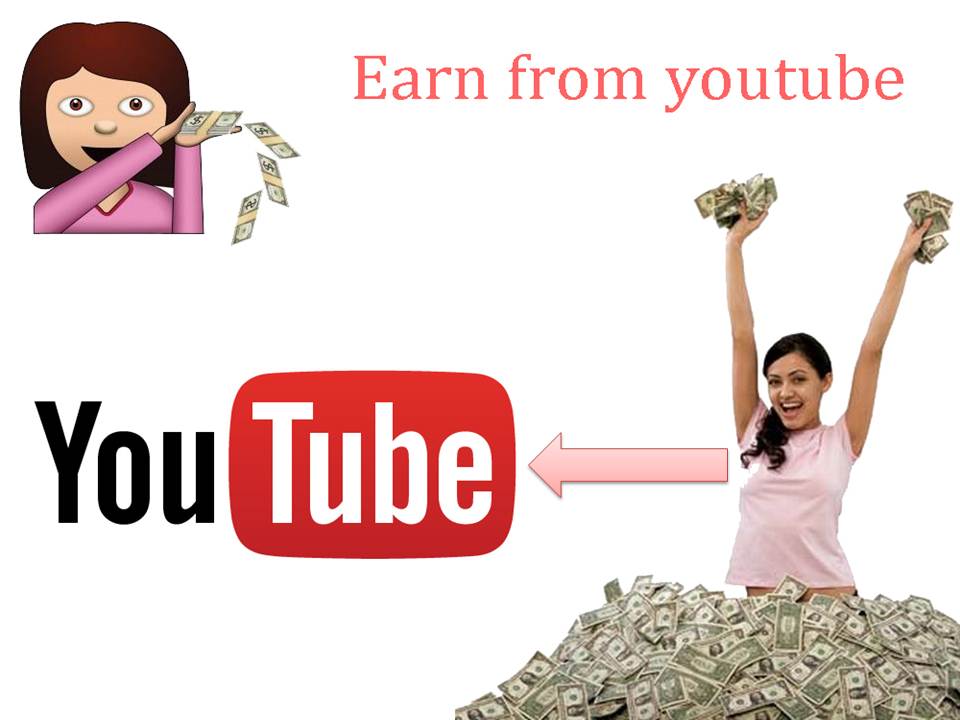 First step is to make a youtube channel . For this purpose make  a youtube account . For making youtube account your google account can also be used for sign in . Think about the topic you are very much experienced and create a channel .
Second step is to sign in to your youtube account Select your account information from right and select creator studio. From left side select channel > status and features . Now enable monetisation check if your account is not disable for monetisation . After that accept polices and agreements After your monetisation of youtube channel is enabled . Associate your channel with approved adsense account .
Now you are ready to earn money online only few rules are required .YOu should make videos which are user friendly .Copyright videos or any video copied from web won't be permitted . YOu should create your own videos .Video should be according to term of services and guideline listed below. After full setting you can get relevant ads for your video .Now you are ready for earning money from your youtube videos .
You can earn by ads in three forms .They pay you on basis of CPM, ECPM, RPM . CPM is cost of thousand ads impression an advertiser get money on thousand ads impression . RPM is revenue per thousand views of youtube video. ECPM is total earning divided by impression and multiply by 1000.YOu can get your full earning report by company also.
You should consider some points while making videos .Your videos should be interesting so that viewers are attracted towards your videos .You can make videos of your personal skills like if you are a good cook you can make videos of your cooking and giving good tips for kitchen or you make tutorials to teach something on web . Another tip is to make videos of listed things like top ten dangerous places of world . Most beautiful girls of Asia and many more like that .Take a new thing in market capture some images of it give some reviews , opinion and some  facts about that thing in your own voice and upload it on youtube . These are some interesting topics that can grab viewers attention on larger scale . A little effort and you get your first dollar .It takes month but it depends upon your fan following . You can also study topic 5 EASY WAYS OF EARNING ONLINE AT HOME
Tagged:
making money online