Masjid e Nabvi world Beautiful Mosque
|
Masjid e Nabvi world Beautiful Mosque
Masjid e Nabvi world Beautiful Mosque.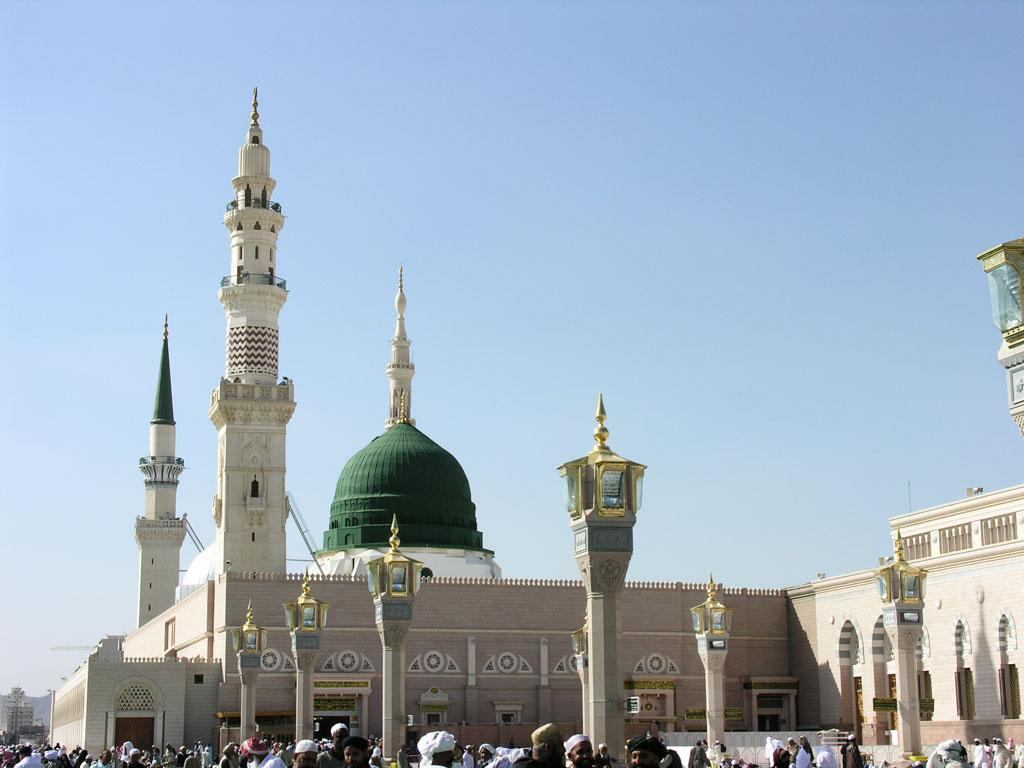 The masjid e nabvi is the first mosque built by the last prophet of ALLAH the Mohammad Peace be upon him. This mosque was originally built by prophet Mohammad Peace be upon him when He migrated from Mecca to Madina. It was the second holly place of muslims after Masjid al haram in Mecca and it is one the largest mosque in the world. it was the second mosque built in the history of islam after masjide al haram and third mosque in every religion after Masjid e aqsa. it is also the most beautiful mosque in the world. It is situated in medina , hijaz in Saudi Arabia.
It contains community center, a court, and a religious school. There is always a mass of people whom spend their whole day there. During the month of Ramadan and Ziqad the number of people increased by double. The most important thing is the green dome of Masjid which is located in the south-east corner of the mosque, originally Aisha's house, where the tomb of Muhammad is located.
Masjid e nabvi was rebuilt and renovated by different kings and leaders of Muslim. Some caliphs of Abbasid and Umayyad region rebuilt and enhanced the mosque. This mosque gains a lot of respect because it is the final resting place of last prophet Muhammad peace be upon him and also the first two Rashidun caliphs Hazrat Abu bakr R.A the friend of prophet Muhammad PBUH known as Al Sadique means the truthful  and Hazrat Umar R.A who is known as Al Farooq for his pious and just nature.
Ottoman Sultan Mahmud II in 1818 added the new current dome and in 1837 it was first painted green, hence it is known as "green dome" means Gumbad e khizra. The last prophet of ALLAH the Mohammad Peace be upon him spent His life in this mosque after His migration. All Muslims respected the mosque and go on to Medina to visit it due to its connections to the life of last prophet Muhammad peace be upon him.
for more pics and information about different Mosque visit moonlightforall.com