Self driving tractor ready to work without a farmer
Self driving tractor ready to work without a farmer
Self driving tractor ready to work without a farmer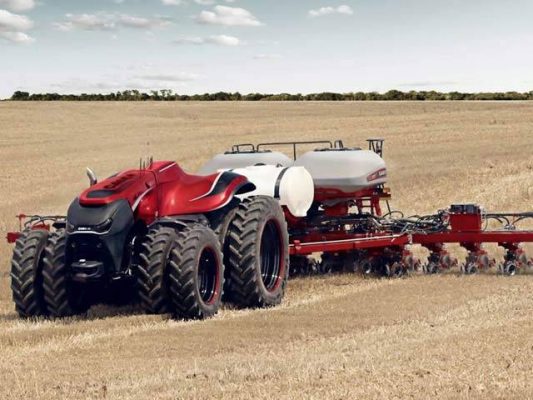 This tractor can not only sow seeds but also cut and sprinkle the crop medicinal spray. The company which made it has said that this machine will help the agriculture in the future. It can be programmed and also control from sitting far away from the point of control. This tractor has given the name Eye ache.
During  sowing and harvesting of crop season the labourers  become the headache their no,s falls down to an extent where farmers come across difficulties. To overcome these problems of the farmers this technology will be helpful for the farmers in future.that,s why this technology came into existence. This tractor like robotic machine helps the facilities of sowing,harvesting and spray sprinkle. This is full compiled on the telemetry gps system.It provides the vast options. It can be control by a tablet and mobile system.And its data and information can be share with other farmers.
This tractor can do the job of sowing make the soil soft at one time. This machine has this ability and it will be more easy and useful for the farmers in near future. Today agriculture profession is facing a lot of problems related these sowing,cutting  and harvesting problems. To overcome these type of problems the scientist and other specialist are making new technologies for the easiness of the farmer. The specialist have said that agriculture is becoming the backbone of the countries economies in near future. So to make this field advance the scientist and the specialist and companies are making serious efforts to bring the agriculture to its feet. The agriculture today facing serious problems.The agriculture have need these type of steps to make progress.
For more technology news visit moonlightforall.com 
Tagged:
farmer
ready
Self driving tractor
work