A record lack of sales of cars in July 2016
A record lack of sales of cars in July 2016
A record lack of sales of cars in July 2016.
A record lack in the sale of cars was recorded during July 2016.There are certain reasons behind this.The high values,duty taxes,and many others things are the disruption in it.For this sake a report has prepared in the month of July. This report tells us that the people are annoyed to purchase cars prepared in Pakistan.The people of Pakistan prefer Exported cars and reconditioned cars.A mafia is working under huge groups who makes the sale purchase work so difficult for the customers.They will make ups and downs with the help of Japanese companies art their will.They told the customer one thing and company the other thing.And too a huge amount of Profit while this bargain process.This has become the downfall of sales of cars in Pakistan than the exported cars
Karachi stock exchange has made a record business
KARACHI: The dealers said that Pakistan stocks edged up to a fresh record closing high on Thursday, led by banking stocks.
The benchmark 100-share index of the Pakistan Stock Exchange closed 0.14 per cent higher, or 55.72 points, at 39,861.60. The manager of equity sales at Topline Securities Pvt Ltd Mr Hamad Aman said that "Banking stocks performed on the day, which led the market to close at an all-time high,". Habib Bank Ltd increased by 0.35 pc, Habib Metropolitan Bank Ltd rose 1.67 pc and United Bank Ltd gained 3.90 pc. As compared with Tuesday's close of 104.57/104.61, against the dollar the rupee ended stronger at 104.52/104.59. In the money market the Overnight rates fell to 5.85 percent from Tuesday's close of 5.90 percent.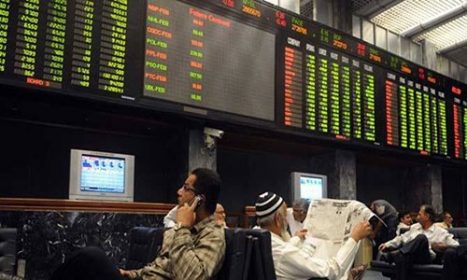 For more business news visit moonlightforall.com
Tagged:
cars
july 2016
lack
record
sales