Fruit Popsicles Homemade recipe
Fruit Popsicles Homemade recipe
Fruit Popsicles Homemade recipe . Turn off your AC and give break to ice cream that you eat in summer and decrease summer heat . Because I am fed up of eating ice cream and chilled dessert so I decided to try something new at home . Ah what a name of this recipe Fruit Popsicles . You know the name of this recipe . Fruit Popsicles is a new and refreshing addition to your kitchen in summer and lower your heat . As per name it is made up of three to four ingredients .
You can use fruits of your choice in Fruit Popsicles like lemon water melon , strawberry and many other . Nothing is better than refreshing homemade Fruit Popsicles in a hot day . If you buy  Popsicles from market . These are made from artificial flavors and contain many calories . There are many fruits available in market  . You can use choose any of them and try it at home . Making  Popsicles at home is an entertaining experience for kids and adults at home .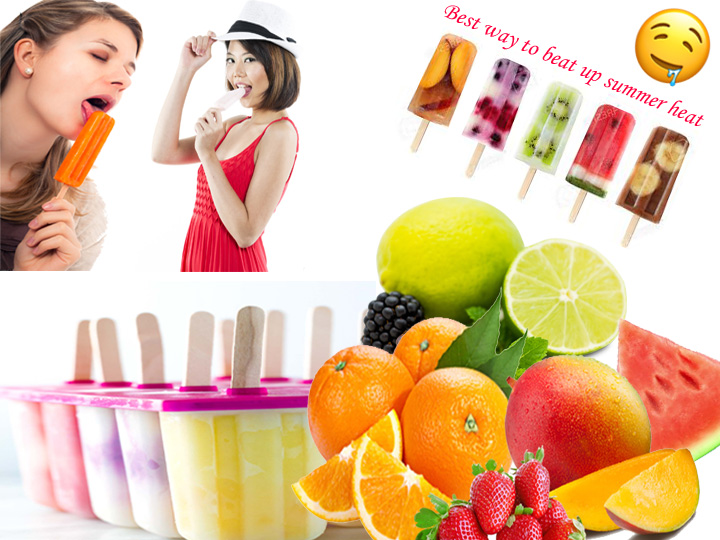 Things required for Fruit popsicles Homemade recipe
For making these popsicles things that are required are molds in which we add blended fruits and other ingredients to freeze them and made popsicles . Second main item is fruits . Point to be noted is that to make fresh popsicles use fresh fruit puree to make it best and refreshing . Take fruits of your choice and peel of their skin and cut fruit in to small pieces and blend it in a blender . Some time I use fresh yogurt or full cream milk in these popsicles to make it more tasty and nutritious . Last step is to freeze popsicles it depends upon ingredients and normally it takes 4 to 6 hours  . I Give you recipe of three type of popsicles there recipes are given below :
Strawberry Mango popsicles
Frozen strawberries 1 cup
Frozen mangoes 1 cup
honey 1 tbsp
lemon juice 1 tsp
Add frozen strawberries and 1 tbsp honey  into blender and blend them . Take them of and add mangoes and 1 tsp lemon juice blend them . when both purees are ready .Take a mold first put strawberry puree into mold then mango puree and again strawberry puree and then mango puree . and put into freezer for 4 to 6 hours . Tasty  Strawberry Mango popsicles is ready .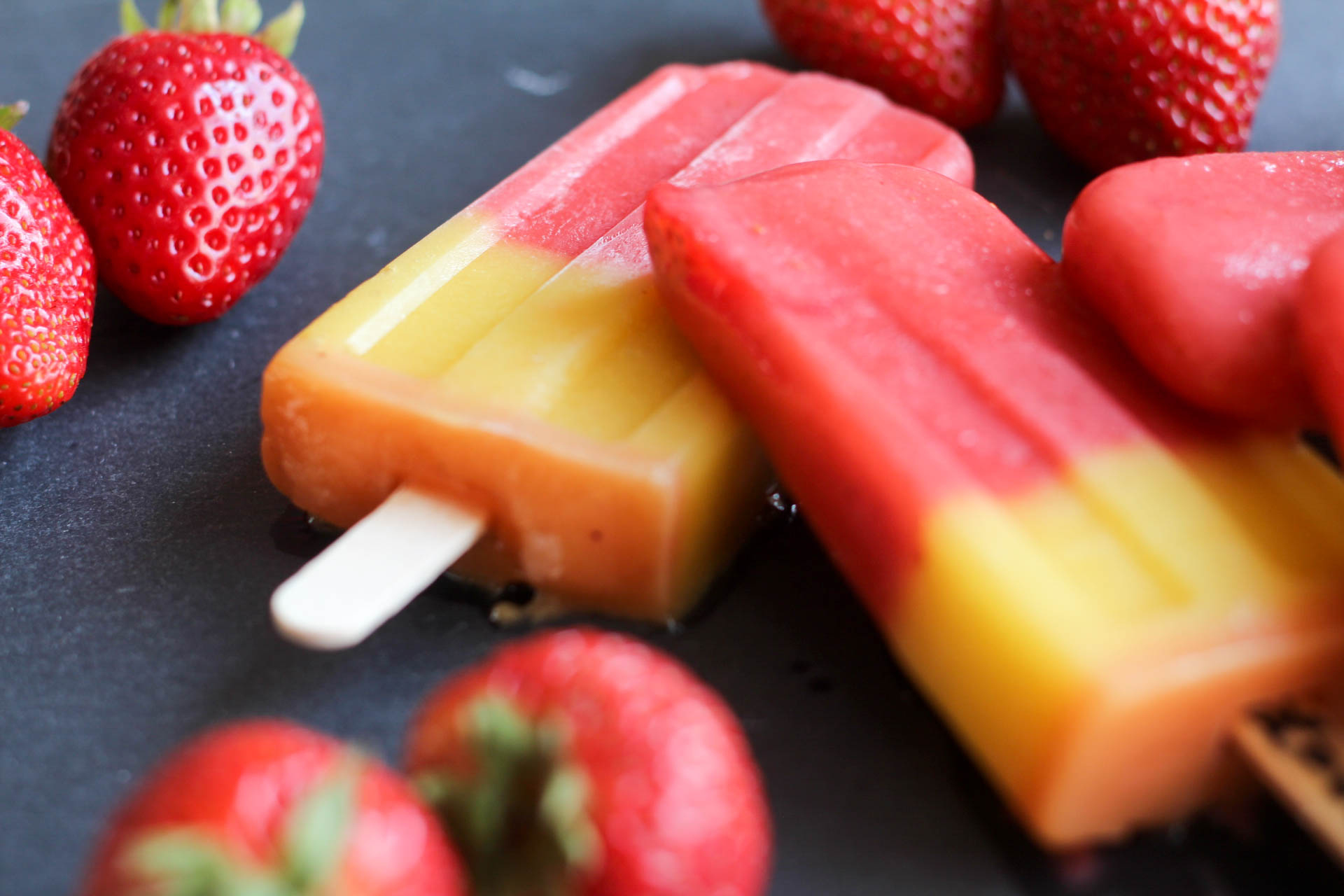 Blackberry Lemon popsicles
1/2 cup lemon juice
2 cups vanilla yogurt
2 cup blackberry
1/2 cup  blackberries mix yogurt
In a mixing bowl add lemon zest and yogurt and put them aside .Then make puree of  blackberry and  blackberries yogurt and put them aside . Layer them just like in first popsicles method and put them into freezer .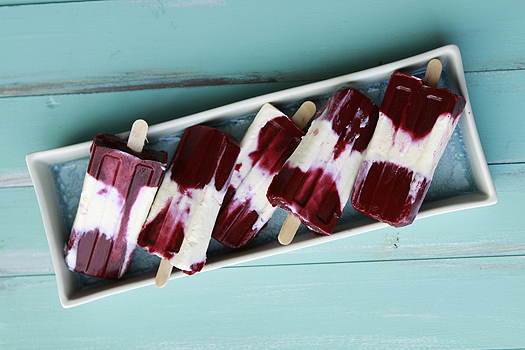 Orange mango coconut Popsicle
4 cup mangoes
2 cup unsweetened coconut milk
3 tbsp orange juice and 3 tbsp honey
Puree half mango slices in blender then mix coconut milk orange juice and honey. Cut remaining mangoes into slices and add first mango and coconut milk mixture into mold than slices and layer them according to your choice and put them into freezer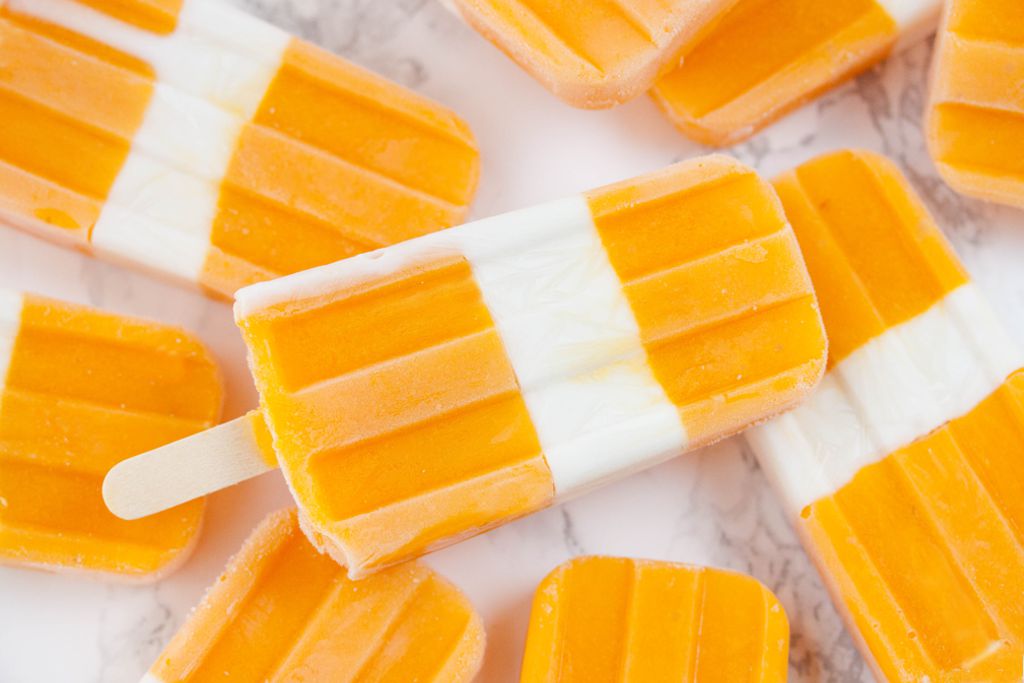 Note . If popsicles remain in the mold run Luke warm water around the mold and carefully remove popsicles from it
Tagged:
fruits
recipes
sweets and desserts