Coke Studio Facts
Coke Studio Facts. Coke studio Pakistan is the most popular show of Pakistan. It's popularity is not only in Pakistan but also in more then 150 countries including America. It is considered as a platform which brings all type of musical talent together at one place with a lot of old and new musical instruments. So, many people thoughts that Coke Studio is the best TV show for music loving people through out the world. Here we will tell you some interesting facts about coke studio Pakistan.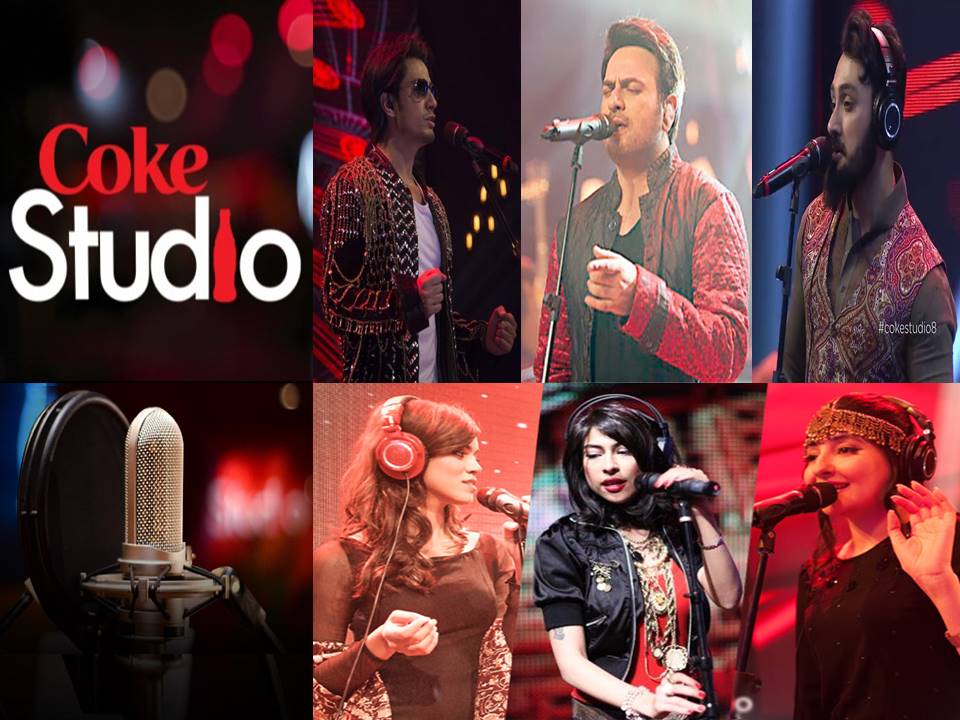 Coke Studio Facts
The most interesting fact is that the Coke Studio Pakistan gave birth to other Coke Studio series like Coke Studio India, Coke Studio Middle East and North Africa. The idea of Coke studio was created in 2007 by the Coca Cola Company.
2: Coke studio Pakistan itself started back in 2008. The original releasing date of Coke studio Pakistan was 8 June 2008, when the first episode of Coke studio Pakistan season 1 was aired on television with a song Shaman Payian sung by Rahat Fateh Ali Khan, a renowned music and Qawali artist of Pakistan, most popular equally in Pakistan and India.
3: Lot of popular singers and musicians of Pakistan participated in Coke studio Pakistan. Some performances were solo some were duet and in many songs more then 5 to 8 people collaborated to sung a beautiful song. So, renowned singers from Pakistan collaborated to give some beautiful long lasted popular songs. This show features not only the already established artist but also the new and up-coming artists. So it's a mixture of some already famous or up-coming famous artist voice, which is entirely a good idea.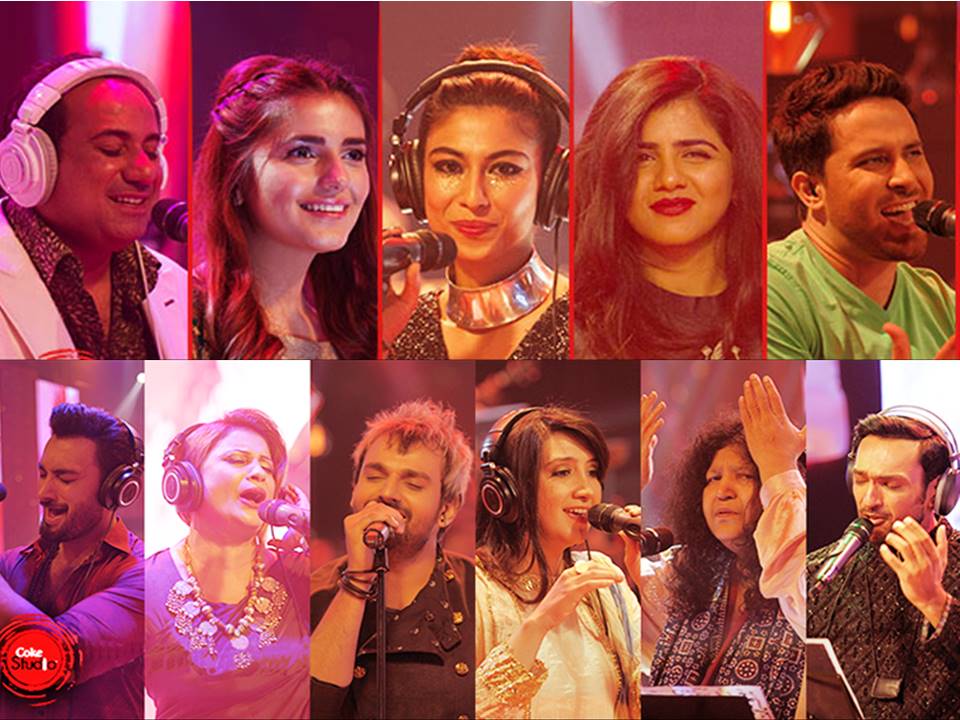 4: Coke studio Pakistan is a longest running annual TV show, with a new season every year since 2008. Now at that time in 2017 Coke studio Pakistan celebrated it's 10 season of music and success.
5: The idea given by coca cola and the concept was adopted by Rohail Hayat, who is a popular singer from vital signs. The program was produced by Rohail hayat, his wife Amber hayat, and other band members like Shahzad Hassan and Rizwan-ul-Haq. The main fact is that it was aired not only on Television but also on radio.
6: The most interesting fact is that in each show every performance is well choreographed and all the singers and musicians done amazing work. In each performance all the singers, musicians, sound masters and cameramen have to be at that point where the performance recorded and everyone done their work live.
7: In the year of 2016, there were 192 total members of Coke Studio Pakistan including singers, producers, sound technicians, producers, artists, in-house band and other supporting staff. So this team looks like a big family and everyone play an important part in Coke Studio Pakistan success.
We can also give you some other facts about coke studio Pakistan later so stay connected. You get more information about Coke Studio Pakistan from Wikipedia. For more informative, strange and interesting articles visit moonlightforall.com
Tagged:
coke studio
music
pakistan