Six  kalmas Of Islam
Six  kalmas Of Islam .The 6 (six) Kalimas are present in various books of knowledge, and are recited and remembered by people across the globe and specially in muslim countries. These kalimas were compiled together for elders children & old people to memorise and learn the basic fundamentals of a Muslim's beliefs.
Listed below are the 6 well known Kalimas of Islam .
1 Kalima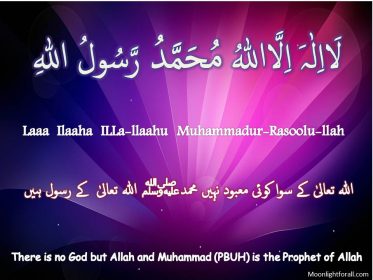 The above written kalima is 1 kalima of Islam (Kalima Tauheed ) . It is base of islam Muslim should read daily .
Laaa Ilaaha Illa-llaahu Muhammadur-Rasoolu-llaah
There is none worthy of worship except Allah and Muhammad is the Messenger of Allah
2 Kalima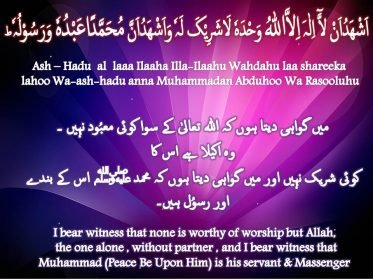 Ash-hadu Al-laaa Ilaaha Illa-llaahu Wahdahoo Laa Shareeka Lahoo Wa-Ash-hadu Anna Muhammadan 'Abduhoo Wa Rasooluhu
I bear witness that there is none worthy of worship except Allah, the One alone, without partner, and I bear witness that Muhammad is His servant and Messenger
3 kalma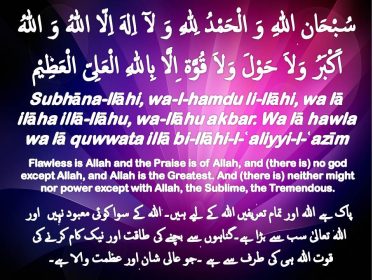 Subhaana-llaahi Walhamdu Lillaahi Walaaa Ilaaha Illa-llaahu Wallaahu Akbar. Walaa Hawla Walaa Quwwata Illaa Billaahi-l 'Aliyyil 'Azeem
Glory be to Allah and all praise be to Allah, there is none worthy of worship except Allah, and Allah is the Greatest. There is no might or power except from Allah, the Exalted, the Great One.
4 kalma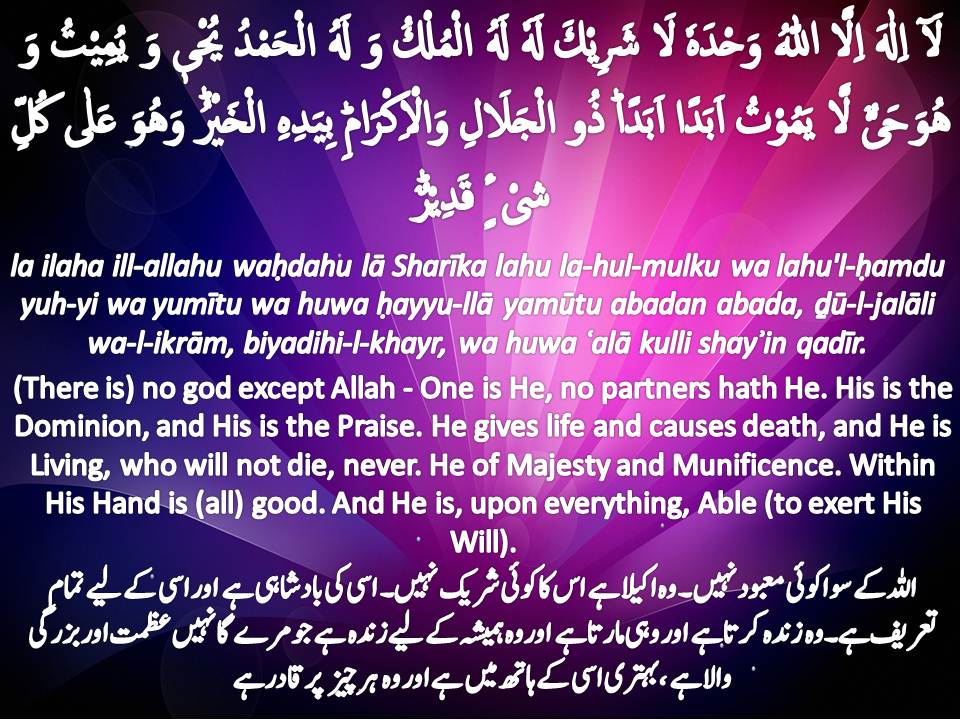 la ilaha ill-allahu waḥdahu lā Sharīka lahu la-hul-mulku wa lahu'l-ḥamdu yuh-yi wa yumītu wa huwa ḥayyu-llā yamūtu abadan abada, ḏū-l-jalāli wa-l-ikrām, biyadihi-l-khayr, wa huwa ʿalā kulli shayʾin qadīr.
(There is) no god except Allah – One is He, no partners hath He. His is the Dominion, and His is the Praise. He gives life and causes death, and He is Living, who will not die, never. He of Majesty and Munificence. Within His Hand is (all) good. And He is, upon everything, Able (to exert His Will).
5 kalma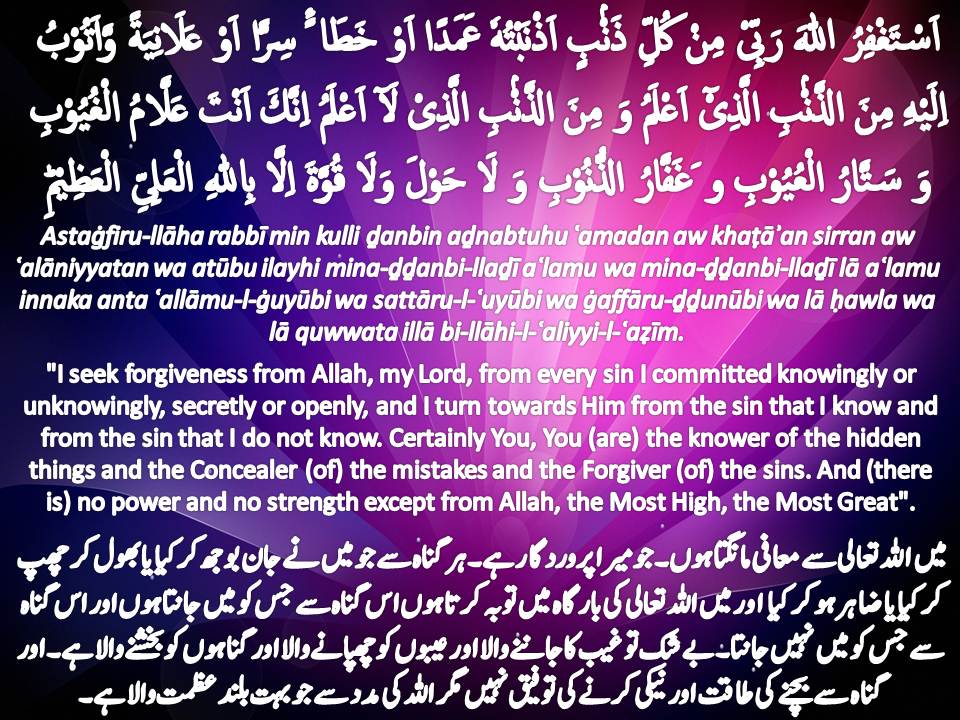 Astaġfiru-llāha rabbī min kulli ḏanbin aḏnabtuhu ʿamadan aw khaṭāʾan sirran aw ʿalāniyyatan wa atūbu ilayhi mina-ḏḏanbi-llaḏī aʿlamu wa mina-ḏḏanbi-llaḏī lā aʿlamu innaka anta ʿallāmu-l-ġuyūbi wa sattāru-l-ʿuyūbi wa ġaffāru-ḏḏunūbi wa lā ḥawla wa lā quwwata illā bi-llāhi-l-ʿaliyyi-l-ʿaẓīm.
"I seek forgiveness from Allah, my Lord, from every sin I committed knowingly or unknowingly, secretly or openly, and I turn towards Him from the sin that I know and from the sin that I do not know. Certainly You, You (are) the knower of the hidden things and the Concealer (of) the mistakes and the Forgiver (of) the sins. And (there is) no power and no strength except from Allah, the Most High, the Most Great".
6 kalma
Allāhumma innī aʿūḏu bika min an ushrika bika shayʾaw-wwa-anā aʿlamu bihi wa-staġfiruka limā lā aʿlamu bihi tubtu ʿanhu wa tabarra'tu mina-l-kufri wa-šh-šhirki wa-l-kiḏhbi wa-l-ġībati wa-l-bidʿati wa-nnamīmati wa-l-fawāḥiši wa-l-buhtāni wa-l-maʿāṣī kullihā wa amamtu wa aqūlu lā ilāha illā-llāhu Muḥammad ur-rasūl Ullāh.
"O Allah! I seek protection in You from that I should not join any partner with You and I have knowledge of it. I seek Your forgiveness from that which I do not know. I repent from it (ignorance) and I reject disbelief (kufr) and joining partners with You (shirk) and of falsehood and slandering (gheebat) and innovation in religion (bid'at) and tell-tales(nameemat) and bad, evil deeds (fawahish) and the blame and the disobedience, all of them. I submit to Your will and I believe and I declare: There is none worthy of worship except Allah and Muhammad( Peace Be Upon On Him) is His Messenger"