Chicken Shashlik With Gravy Recipes in Urdu & English
Chicken Shashlik With Gravy Recipes in Urdu & English
Chicken Shashlik With Gravy Recipes in Urdu & English is for all chicken lovers who are fed up of desi chicken dishes like Korma Biryani . It is very suitable for people who are not only chicken lover but also like spicy dishes .It is of two types .You can use it without gravy just like seekh kabab by putting meat and vegetable on stick and serve it with boiled rice and other method is to make gravy and  add  saute meat and vegetables in to it . Today I will tell you recipe of Chicken Shashlik With Gravy  in this post.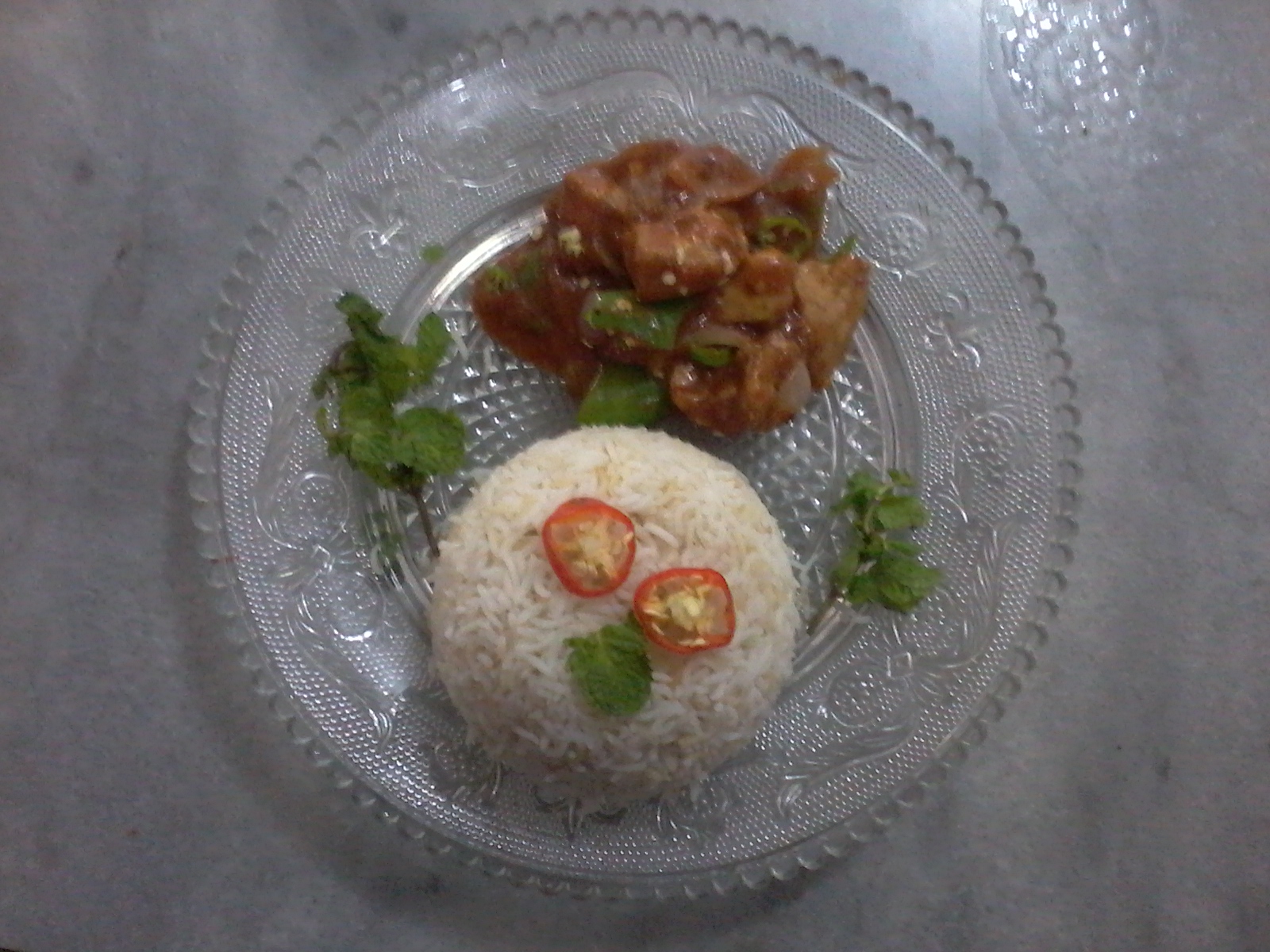 Chicken Shashlik With Gravy
Ingredients
Chicken boneless 500 gram
Ginger Garlic paste 2 tbsp
black pepper 1 tsp
Paprika powder 1 tsp
salt 1/2 tsp
sugar 2 tbsp
vinegar 2 tbsp
soy sauce 2 tbsp
capsicum 2
onion 2
tomato paste 1 cup
tomato sauce 4 tbsp
chicken stock 1 cup
corn flour 1 tbsp
crushed red pepper 1 tsp
hot sauce 1 tsp
Procedure :
Take a bowl add vinegar , soy sauce ginger garlic paste , salt and sugar in it . Put boneless chicken in it and marinate  for 30 minute . Take a sauce pan add water and tomatoes in it and boil till it becomes tender then turn of the stove rest the tomatoes for five minutes and then put them in a blender and blend to make a paste . Take another sauce pan put marinated chicken into it and cook for fifteen minutes . After that put fry pan on stove add 3 tbsp of oil and saute cube shaped onion and capsicum in it after some time add cooked chicken in it . In another saucepan put tomato paste in it cook for five minutes and add tomato ketchup chicken stock soy sauce , vinegar , salt , sugar , hot sauce i to it and cook for 2 minutes after that add corn flour  in a cup of water mix with a spoon and mix into gravy cook for sometime then add saute chicken and vegetables into  it . Tasty Shashlik is ready serve with boiled rice.
Tagged:
chicken recipes
Chinese food
pakistani recipes