Hajj Hadees
Hajj Hadees. Hajj is a sacred order of ALLAH that every muslim must be fulfill. ALLAH says in Quran 5/97:
"ALLAH ne adab walay ghar kabba ko logon ke qiam ka bais kia or hurmat walay mahine or haram ki qurbani or galay main allamat awezan janwaron(animals) ko, ye is lie ke tum yaqeen karo keh ALLAH janta hai jo kuch asmanon main hai or jo kuch zamin main or ye ke ALLAH sab kuch janta hai ."
ALLAH says in Quran Surah 2 Al Baqra verse 196:
"Or Hajj or Umrah Allah ke lie pura karo phir agar tum rokay jao too qurbani behjo jo muyassar aae or apnay sar na mundao jab tak qurbani apany thikanay na pohanch jaye phir jo tum main bemar ho ya us ke sar main kuch takleef hai to badlay dee rozay (fast) ya khairat ya qurbani phir jab tum itmenan se hoo too joo Hajj say umarah millanay ka faida uthaye uss par qurbani hai jese muyassir aye phir jisay maqdor na hoo to teen razay hajj ke dinon main rakhay or saat jab apnay ghar palat kar jao ye poray daas hue yee hukam uss ke lie hai jo Macca ka rehnay wala na ho or ALLAH say dartay raho or jan rakho ke ALLAH ka azab sakhat hai.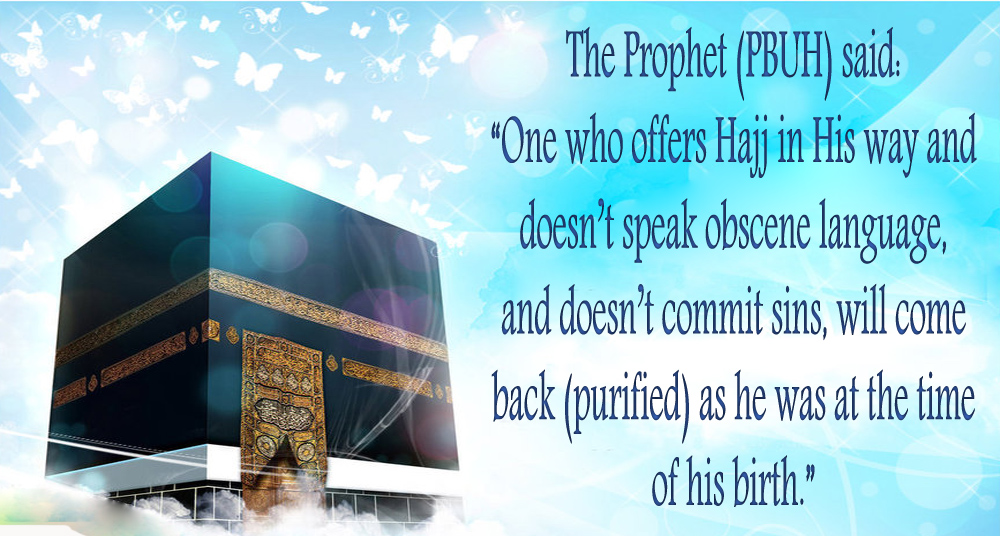 The Peophet (PBUH) said:
"Hajj main kharach karna jihad main kharach karnay ki tarah hai aik (ropaye) ka badla saat soo (ropaye) hai."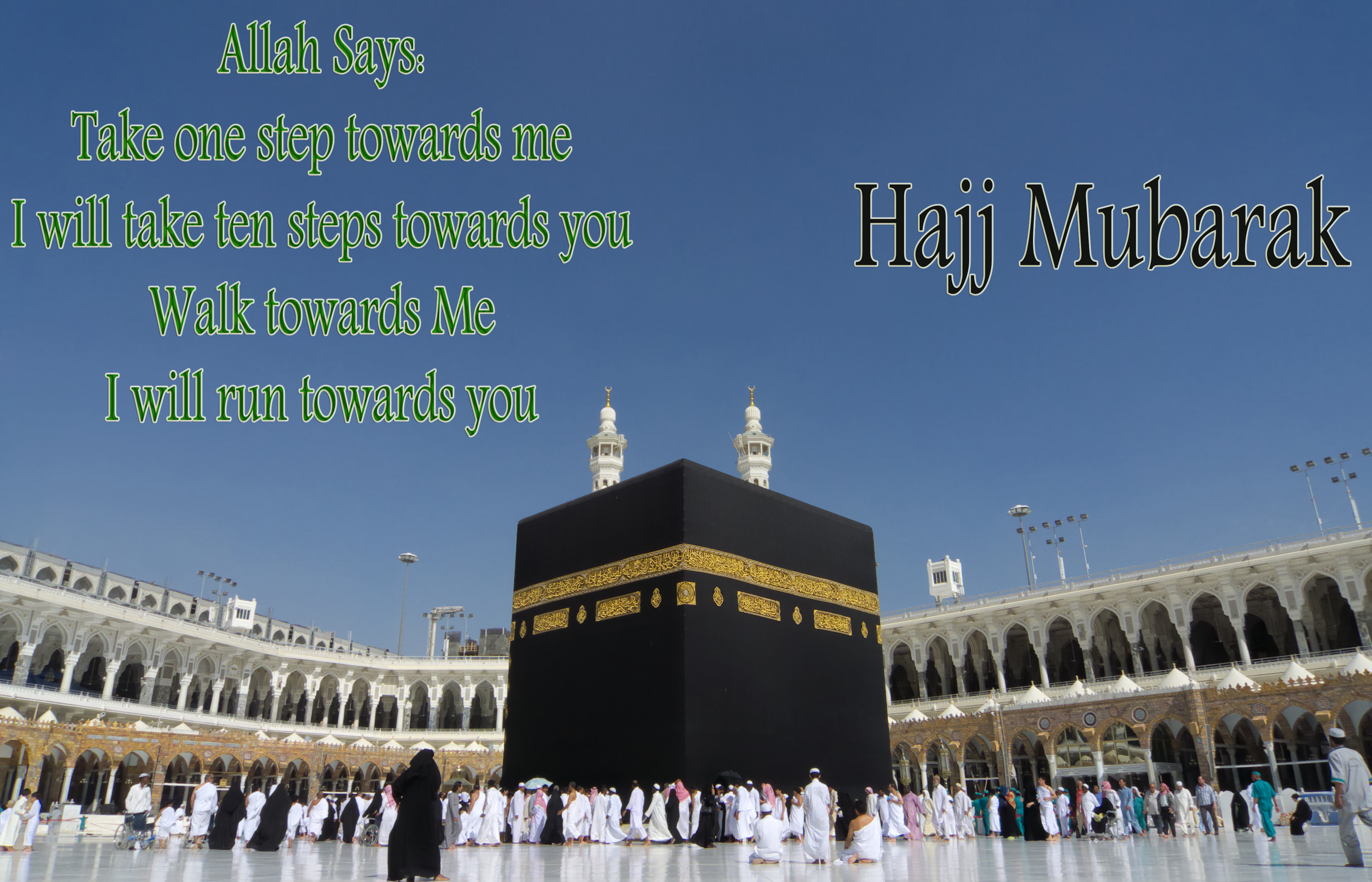 Hazrat Muhammad (PBUH) said that ALLAH says:
"tum aik qadam mere taraf aoo main das qadam tumhari taraf aoon ga tum chal kar mere taraf aoo main dorr kar tumhari taraf aoon ga."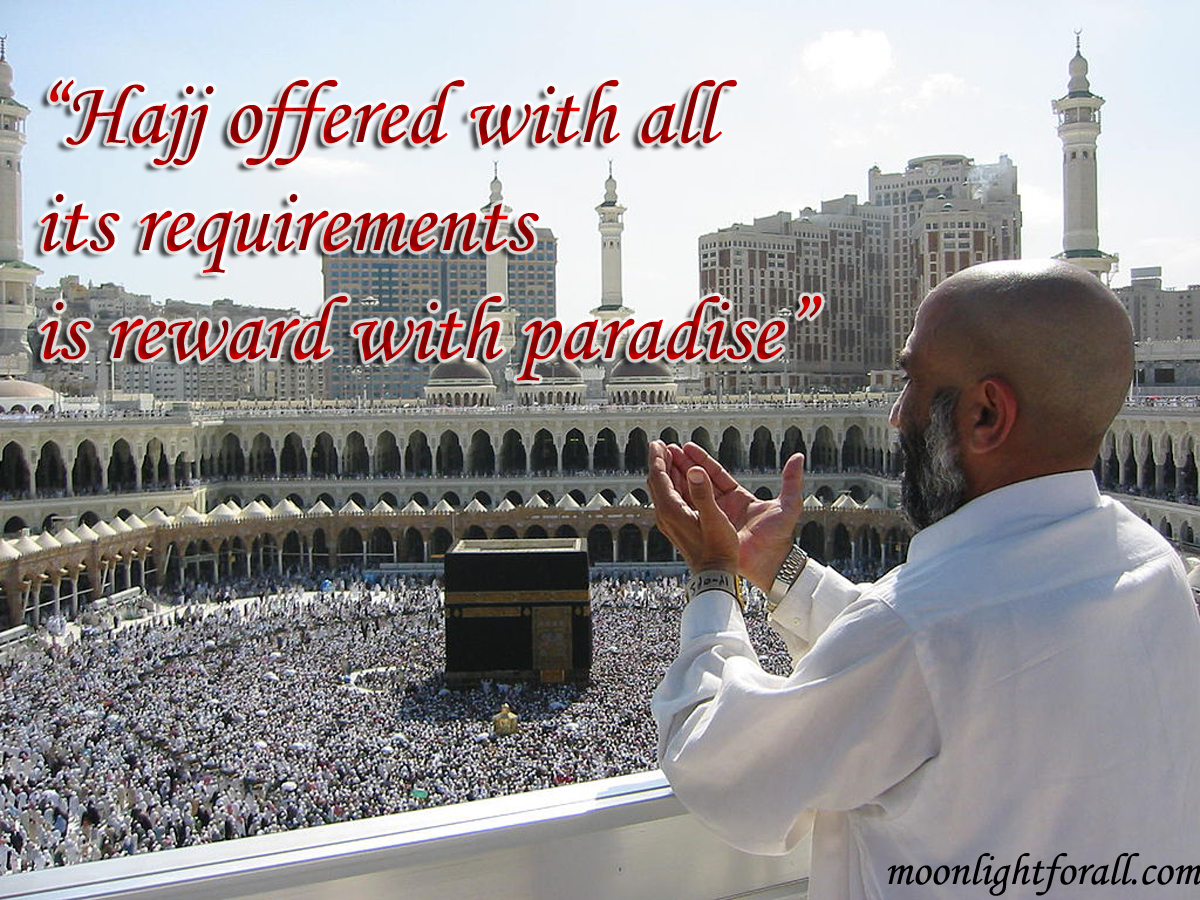 The Peophet (PBUH) said:
"Jiss nay Bait ul ALLAH ka tawaf kia or riktain adda kin to ye aik gullam azad karnay ke barabar hai."
for more Beautiful pics, Ahadees, quotes and statuses visit moonlightforall.com
Tagged:
ahadees
Haj Ahadees
Pilgrimage