Keep your Antivirus updated
|
Keep your Antivirus updated
Keep your Antivirus updated. Anti virus should be  an important part of your desktop. Without antivirus you will not be able to work properly and safely on your computer . Avast is the best antivirus for malware protection so I prefer avast antivirus . It also provide online security . We get secured from online viruses .the most important thing is that we should be aware that antivirus is up to date . Because outdated software never work properly so keep your antivirus up to date.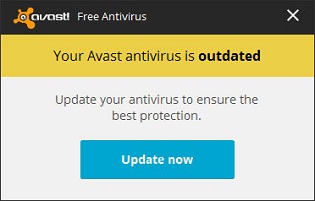 Todays tip is about antivirus updatings
The primary thing the inexperienced computer user forgets to do is keep to the antivirus/malware program up to date. Antivirus programs are not something that you install once and then forget about, never to be used again. It's critical that you keep the software up to date and run security sweeps at least once a week.
Check the instructions on how to have the program automatically update itself. If it doesn't have this feature make sure you do a manual update regularly. Even if the program is set to update automatically it wouldn't hurt to do a manual update when the word is out that a virus is going around.
Get more tips of computer