Eating fish is good for health
|
Eating fish is good for health
Eating fish is good for health.Fish is a delightful food rich in vitamins, mineral and protein. It is also an excellent source of omega 3 fatty acid – EPA and DHA , while the saturated fat concentration are very low Regular consumption of fish can guard you against a number of medical condition including asthma ,several cancers,   diabetes , cardiovascular disorders , ophthalmic conditions and even depression  .The consumption of fish is even associated with improvement in inflammatory disorders like Rheumatoid Arthritis, Psoriasis and many autoimmune disorders.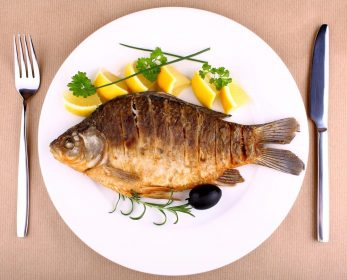 Oily fish are a rich source of vitamins A, D and E. They are also rich in essential omega-3 fatty acids which are essential for healthy brain, eye and nerve development in babies and children. They are also beneficial to your heart health and there is emerging evidence to suggest that eating fish reduces the risk of cancer and arthritis.
Fish is a high-protein, low-fat food that provides a range of health benefits. White-fleshed fish, in particular, is lower in fat than any other source of animal protein, and oily fish are high in omega-3 fatty acids, or the "good" fats. Since the human body can't make significant amounts of these essential nutrients, fish are an important part of the diet. Also, fish are low in the "bad" fats commonly found in red meat, called omega-6 fatty acids.
For moe tips visit moonlightforall.com